Personal Branding Workshop: How to become the "Apple" of your clients' eye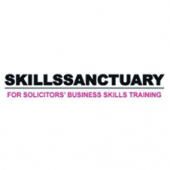 The Power and Premium of Your Personal Brand
Your personal brand is the competitive edge in a crowded legal market that once created easily separates you from your competition in the mind of clients and potential clients.
The more you build your brand, the more you elevate yourself above your peers, and the less you have to worry or work excessively to convince clients you are the solution to their problems. By developing your personal brand, clients come looking for you!
Benefits of attending this morning workshop
You will walk away from this high-level workshop with a clear strategic action plan to build your brand. We will show you how to:
• Increase your professional value
• Become a trusted expert to clients and colleagues
• Stand out from the crowded high street
• Find your USP – just be 100% authentically you
• Be known as the "go-to" person in your area of expertise for your specific audience
• Be a magnet to attract opportunities
• Create a steady pipeline of profits
• Become the "come-to" solicitor for clients looking for a specialist
Morning Workshops
We run these early morning workshops so that you can learn and go back to the office and continue to earn.
Who should attend
Freelance Solicitors
Managing Partners
Senior Partners
Sole Practitioners
Your Workshop Coach
Jannette Brimm is a soft skills specialist, trainer and coach and is the creator of SKILLSSANCTUARY the leading soft skills training company for lawyers and law firms. She has created a ONE-STOP-SHOP for lawyers to come and develop all their soft skills for their career and business success.
Jannette has spent many years working at 'magic circle' law firms in London and the Cayman Islands and understands the stress lawyers have about selling their services, developing their business and promoting themselves.
Having trained extensively in business soft skills, business development and marketing, and consistently using soft skills in building her successful Chancery Lane company, Jannette is able to help develop lawyers and law firms to market their services and build their business and practices.