MHA MacIntyre Hudson webinar: The new accounts rules - one year on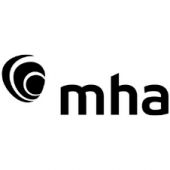 When the new Solicitors Regulation Authority Accounts rules became effective on 25 November 2019, we had no idea a global pandemic was around the corner!

Solicitors, especially those involved in the finance aspect of the firm, such as COFAs have had to grapple with the implications of the new rules whilst dealing with the challenges of Covid-19.

While many of the changes have been warmly welcomed, some have been criticised for causing confusion, especially where detailed and prescriptive rules have been simplified or removed, leaving matters open to interpretation.

Guidance from the SRA continues to be updated on a regular basis so firms should ensure they are aware of and review any changes.

Our webinar will focus on:
How law firms have adapted to to the new rules
What guidance has been issued since the new rules came into force
What the SRA have said about the impact of the new rules
Covid-19 & expectations of the SRA regarding compliance
Common breaches
The risk of breaches & professional negligence claims in the current climate
Effective systems and controls to mitigate risks
The future of the accounts rules

Our special guest speaker Jake Fox of J M Glendinning (Insurance Brokers) Limited will also give his insight on what factors influence Professional Indemnity Insurance premiums and any concessions that may be available for enhanced compliance checks.