Legal Practice Management 2015 conference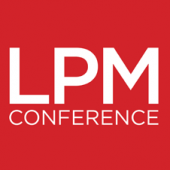 Legal Support Network's Legal Practice Management 2015 conference is the only event of its kind to specifically target practice managers and directors, heads of operations and heads of finance from small to medium UK law firms.
Aimed exclusively at professional managers from on average 2-25 partner firms, this one-day event will provide you with a unique opportunity to discuss common challenges, share experiences and hear the latest thinking from your peers.
Have a look at the photos from 2014 conference for a taste of what to expect.
Don't miss this rare opportunity to meet and learn from your peers!
What to expect
Please note we are in the process of confirming speakers for the day and will keep updating the site as they confirm
09.00 Registration and coffee
09.25 Welcome and opening address
Simon Slater, chief executive officer, Thomson Snell & Passmore
09.35 - PRESENTATION
Outlook for SME law firms; maintaining your position while responding to increased competition
• How to best position your firm to the changing market landscape
• Defining strategy - what firms need to do to survive and thrive and how to structure your firm to achieve this
• What is the future for small and mid-tier firms facing increasing competition and pressure on rates?
• Is it the end for the traditional partnership model? Is your structure holding you back?

Jeremy Hopkins, consultant, Clerkingwell Consulting
10.15 - PANEL DISCUSSION
Measuring and managing the cost of risk and compliance and the benefits to your firm
• Enhancing systems and processes for compliance and ensuring they are robust and outcome-focused
• How can you demonstrate compliance? How can you reduce the regulatory burden but build compliance into systems and processes?
• What is the best approach to managing the risk of holding and transacting client funds?
• Review of the COLP and COFA role and the effectiveness of these roles within a law firm. What have we learned so far?
• What are the benefits of obtaining Lexcel accreditation?
• What is the latest on consumer credit regulations and the SRA/FCA?

Michelle Garlick, partner and head of compli, Weightmans
Tim Livesey, risk analysis and research manager, chief economist, Solicitors Regulation Authority
Brian Rogers, director of regulation & compliance services, Riliance Software
Moderator: Colin Taylor, executive director, FINEX Global, UK Professional Indemnity, Willis Group

11.05 Networking break
Please select which stream you wish to attend
11.35 Stream 1 - PANEL DISCUSSION
Succession planning; ensuring your firms strategy and structure is fit for the next generation

• Exploring ways of managing and supporting outgoing partners
• Identifying individuals for the more advanced roles and developing them for the future
• Transferring knowledge and managing handover to ensure continuity for clients
• Will the growth within the business come from lateral hires?

Martyn Bateman, practice manager, Breeze & Wyles
Mark Briegal, corporate partner, Aaron & Partners
Ann Collier, business consultant and executive coach, Sherwood PSF Consulting
Moderator: Simon Slater, chief executive officer, Thomson Snell Passmore
Stream 2
PRESENTATION

Managing your office space to meet the demands of the future
• Planning the right premises strategy for the long-term vision of your firm
• Reducing your firm's dependence on costly office space via remote working, office sharing and driving cultural change
• Creating a more agile workforce without impacting the client experience
• Buying behaviours of the future client will change the need for office space – Gen Y client
Kane Lewis, consultant, Cushman & Wakefield
Please select which stream you wish to attend
12.15 Stream 1 - FACILITATED WORKSHOP
Creating efficiencies to drive pricing strategy and greater profitability
• Obtaining relevant data to ensure your firm remains profitable and competitive in a client-driven market
• Implementing robust systems to understand matter profitability
• Producing innovative pricing strategies to remain competitive in an overcrowded market
• Handling cases efficiently; project management skills for lawyers, pricing models, calculating profitability

Drew Winlaw, director of business services, Taylor Vinters
Tim Aspinall, former managing partner, DMH Stallard
Stream 2
FACILITATED WORKSHOP
Influencing and changing the behaviour of partners to enable growth in a law firm

• Innovative ways of delivering management information to partners to help them gain awareness of client and matter profitability
• Changing cultural concepts; getting partners to change their behaviours through education
• Understanding the dilemma of being a manager and producer; moving a firm forward while spinning all the plates
• Getting the partners to work together to be much more entrepreneurial to see the firm as an efficient, profit-centred, commercial organisation
• Encouraging partners to embrace bringing in specialists to carry out some professional functions

Alan Cousins, practice director, Paris Smith
Shaun Jardine, chief executive officer, Brethertons
12.55 Time to eat and network
13.50 PRESENTATION
Defining resourcing strategies to attract, recruit and retain the best talent to SME firms
- The importance of knowing and living your company values - recruitment, training and managing performance
- How developing an individual employer brand can lead to success in attracting the best candidates and lead to less reliance on recruitment agencies
- Opening doors - the value of apprenticeships, graduate placements and work experience
- Why the traditional career path is dead - keeping your employees engaged and productive

Ed Fletcher, chief executive, Fletchers Solicitors
Sara Duxbury, head of people, Fletchers Solicitors
14.35 Networking Break
15.00 PANEL DISCUSSION
Aligning your business with your clients
• Understanding your clients' needs and positioning yourself within the market to meet them
• Ensuring correct resources are assigned at the right level to matters as upward pressure on value for money continues
• Preparing your firm for the changes in the way the next generation procure legal services
• Breaking down silos to allow for cross-selling and upselling to retain clients
• Getting to the route of what clients want; engaging marketing activities utilising a broader palate of techniques but including a bespoke approach

William Robins, operations director, Keystone Law
Chris Allen, managing partner, Blacks Solicitors
Phil Jepson, chairman of Jepson Holt and director of Totuus Consulting
Moderator: Simon Slater, chief executive officer, Thomson Snell Passmore
15.40 PANEL/ROUNDTABLE DISCUSSION
2015 will be the year of data: cloud computing, disaster recovery, cyber security - is your firm at risk?
• Investing in existing technology to ensure full utilisation and capability to leverage communications with clients
• Discovering the best communication link; software house hosting or third party?
• Conveying and/or access to sensitive data
• Investing in a business intelligence platform that will give you clear, undeniable data enabling more informed decisions
• Business continuity; in the event of a disaster is your disaster recovery plan fit for purpose?
• Cybersecurity; remote workforce security, client login portals and other risks

David Albans, head of business services, Royds
Nathan Caley, IT director, JB Leitch
Alex Smith, senior product development lead, LexisNexis
Moderator: Simon Slater, chief executive officer, Thomson Snell Passmore
16.25 Summary and closing address
16.35 Close
16.40 Drinks reception
Who will benefit
Practice managers, practice directors, COOs, heads of operations, CEOs, business support directors, heads of administration, office managers, heads of finance and accounts managers
Additional Information/Speakers
Chris Allen, managing partner, Blacks Solicitors
Chris is the managing partner of Blacks Solicitors which is a law firm based in Leeds. Chris joined the Firm as a newly qualified solicitor, became an Equity Partner at 29 and Managing Partner at 40. He has managed the firm for the last 7 years. During the last 4 years the Firm has won 5 awards including "Best Law Firm (11-30 Partners)" at the Yorkshire Lawyer Awards. Chris deals with both commercial and employment related matters for a wide range of clients. In addition to spearheading the firm's Sports Law and Music Law brands in recent years, Chris has also taken a lead role in the use of "Social Media" as a marketing and communication tool. His Twitter and Instagram usernames are @CAllenBlacks. Chris is married with three children. He is a keen but unimpressive footballer and a proud Bradfordian.
Tim Aspinall, Former Managing Partner, DMH Stallard
Tim is the CEO of Aspinall Consultants. He developed Strategies for Success, designed for legal services firms that want to be winners in an increasingly competitive market. By focusing effort and resources on five key areas firms can stand out from the crowd, give direction and purpose to their people, and make a positive difference to their financial performance. Firms that adopt this winning combination can become dominant players in their market segment. Tim works with leadership teams of law firms, investors and new entrants on strategic projects including strategy and brand positioning, pricing, productivity, client development and mergers & acquisitions. He is also a non-executive director and board advisor, and is often asked to facilitate partner conferences and away days. His advisory work draws on the many things he learned as managing partner of DMH Stallard where he led its transformation into one of the UK's most respected mid market law firms. As a result the firm won many awards, including Best Managed Firm. Tim's strategic thinking, leadership skills and ability to get things done have been widely praised. Chambers Guide to the Legal Profession described him as "an exceptionally fine leader" and Tim features in the books Legal Eagles that "profiles sixteen visionary lawyers from around the globe", and Leading the Professionals that gives "a fascinating insight into leadership in practice". He has completed eight successful law firm acquisitions.

Mark Briegal, partner, Aaron & Partners
Mark Briegal is a partner at Aaron & Partners, a top 200 commercial law firm based in Chester, Manchester and Shrewsbury. Mark heads up the partnership and professional practices team working for solicitors, accountants, doctors, dentists and other professional and trading partnerships, whether as general partnerships, LLPs, LPs or limited companies. His work covers all aspects of partnership; formation, agreements, LLP conversion, disputes, expulsions, dissolutions, mergers and sales. Mark has an MBA from Manchester Business School and a Classics degree from Cambridge University. He originally worked in banking, running a range of banking operations for Chase Manhattan Bank, and then in management consulting, before becoming a lawyer. Mark aims to bring a very practical approach to business law. Mark set up and coordinates the Association of Partnership Practitioners in the North West. He is ranked in Legal 500 and Chambers. Chambers says: The "commercial and sensible" Mark Briegal of Aaron & Partners represents solicitors, doctors and accountants in a wide array of partnership matters. Sources describe him as "very good; extremely bright and personable."
Nathan Caley, IT director, JB Leitch
Having joined J B Leitch as IT director in May 2013, I am responsible for all IT services, systems and infrastructure. My role also includes continuous development of our reporting systems and case management software to ensure that we continue to provide our clients with meaningful and valuable data. With over 15 years experience in IT, I have utilised my expertise to head up cutting edge development projects in a broad range of industries including manufacturing and renewable energy. I continually strive to integrate new and emerging technologies in order to give companies strategic advantage, whilst aligning IT with business strategy. I have a passion for using IT to simplify processes, reduce complexity and provide efficiencies, and aim to bring this knowledge to help J B Leitch to continue to grow over the coming years.

Alan Cousins, practice director, Paris Smith
Alan has come from the world of commerce and as practice director for Southampton-based firm, Paris Smith is responsible for the main administration functions of this £12m, 29 partner firm – HR, IT, accounts, compliance and general office. Alan also works with the partners on formulating the firm's strategy, business plans and risk management. He is a regular columnist for our very own Legal Practice Management magazine and last year wrote articles on cyber crime, IT outsourcing, the fixed fee threat and leakage from hourly rate discounting.
Sara Duxbury, head of people, Fletchers Solicitors
As our head of people, Sara is responsible for defining and implementing the talent, training and HR strategy at Fletchers Solicitors. She leads talent acquisition and the in-house ongoing development of employees. With an education background of Psychology, Sara is a people person through and through and in the year she has been at the firm she has revolutionised the way Fletchers deals with HR and recruitment. The People team she has built around her is a testament to her genuine passion for the firm and this field. She brightens up even the dreariest of Monday mornings with her ever present go-getting attitude and you can't help but feel inspired when Sara is around.
Ed Fletcher, CEO, Fletchers Solicitors
Ed has been a part of Fletchers Solicitors since 1996 and leads the company in his position of CEO. Ed has vast experience of dealing with high value personal injury cases and is vocationally passionate about the needs of Fletchers' customers as he lives day to day with spinal cord injury. His zest for life is contagious to staff and clients alike and his personable nature resonates throughout the firm and is reflected in the excellent customer care reviews the organisation receives. As important as customers are to Ed, his main strengths lie in the relationship he grows with his colleagues. From fellow directors to work experience interns, Ed understands explicitly the role every single employee plays in the company and strives to give everyone the one to one attention he believes makes up the Fletchers essence of we are all 'in this together'.

Andrew Garbutt, director of supervision, Solicitors Regulation Authority
Andrew is responsible for the oversight of over 10,000 regulated firms and 130,000 practising solicitors. The team assists firms to tackle their own risks, help them to improve standards and deliver the right outcomes for clients. Andrew has been with the SRA since its inception in 2006 and has held multiple positions including director of risk, where he led the design, development and delivery of the SRA's approach to risk-based regulation.
Michelle Garlick, partner and head of compli, Weightmans
Michelle, a professional indemnity lawyer, is a partner at Weightmans and leads its Compli service, a business consultancy service to law firms advising on regulatory and compliance issues, risk management and claims and complaints handling. Michelle is a well-known speaker on the legal circuit, a consultant for the Law Society's Risk and Compliance service and a committee member of and contributor to the Legal Compliance Bulletin and has had a number of articles published in relevant legal media. She is the author of The COLP Toolkit, published by The Law Society, and co-author of The Good Risk Law Firm published by the Solicitors Journal. She is also a council member of Manchester Law Society and chair of its Regulatory Affairs Committee and COLP and COFA Forum.

Jeremy Hopkins, Consultant, Clerkingwell
Jeremy Hopkins has over 25 years' experience in the commercial legal services market. After a career as a barristers' clerk at several leading sets, he moved on to become head of operations at Riverview Law, where he played a key role in its journey from start-up to leading "New Law" success story. Jeremy now runs a consultancy helping businesses maximise value from the legal services market, while also advising law firms and barristers' chambers on effective marketing and service delivery. He is a well-known legal commentator and writes regularly in leading industry publications as well as his acclaimed "Clerkingwell" blog.

Shaun Jardine, CEO, Brethertons
Shaun is an avid networker and describes himself as serial opportunist, frog kisser and chief penguin scout. An avid reader with a pathological hatred of reinventing wheels. Shaun aims to deliver a strategy designed by fictional characters from a pithy Canadian legal novel and a book about talking penguins with briefcases. Shaun describes himself as a retired litigation lawyer who now leads a law firm as a second career. When not managing, the only chargeable work Shaun carries out is as a commercial mediator with a penchant for neighbour and boundary disputes. Shaun enjoys golf, cooking and more recently cycling. As a cook Shaun has the flair and passion of Jamie Oliver with (occasionally) the language of Gordon Ramsey, as a golfer he has…much to learn! As an overweight middle aged man wearing lycra on a road bike Shaun is….. a sight to behold and very difficult to avoid!

Phil Jepson, chairman, Jepson Holt and director Totuus Consulting
Phil spent 15 years in legal practice, 10 of them as a partner in 4 firms, 3 of which were in the Top 50. During that time he ran teams, departments and an office. He has spent the last 12 years working with law firms helping them to develop their businesses. Some of his work has been transactional, helping forms find key partners to join them or merger partners. Some has been consulting work. More recently Phil has built a profile as a public speaker looking at the key issues law firms face in the markets of today and tomorrow including how to identify, attract and retain clients.

Kane Lewis, Consultant, Cushman & Wakefield
Kane joined Cushman & Wakefield in 2011 and focuses on advising occupiers within the London office market, specialising in both the media & tech and Legal sectors. Kane works within a team of dedicated media & tech specialists at Cushman & Wakefield who have built a market leading position in London's fastest growing sector. He is an integral member of the team helping grow the company's East London business. Kane has also played a major role in the creation of Pi Labs; an accelerator programme located at Second Home in Shoreditch. Pi Labs has been created to support the growing number of start-ups trying to break into the property market by giving them access to investment, mentoring and business space.

Brian Rogers, Director of Regulation & Compliance Services, Riliance
Brian was the original creator of its web-based risk and compliance system. Brian worked in the legal profession for over twenty years and became a partner in 2010, shortly after this he became the first non-lawyer in the UK to be appointed to a Law Society Council and held the position as Chairman of the Regulatory Affairs Committee. He advises many firms on risk and compliance issues and is a prolific speaker, author and blogger on all things compliance.
William Robins, operations director, Keystone Law
Keystone Law is a fast growing Top 200 law firm with a reputation for personal client service, smart use of technology and value. However, it is as a legal employer where Keystone is really making waves; Keystone's lawyers use technology to work in an agile manner supported by the firm's central office. As operations director William is responsible for Keystone's systems, processes, and compliance; ensuring they constantly evolve to meet the needs of the firm as it grows. William joined Keystone from Berwin Leighton Pasiner where he practised as a corporate lawyer.
Simon Slater, practice director, Thomson Snell & Passmore
As both adviser and general manager Simon has 25 years of experience in the strategic development of professional service firms, from Dentons to DTZ and from Pemberton Greenish to PKF where he is now a non-executive board member. As practice director of Thomson Snell & Passmore his role includes leadership, governance, strategy, client service, brand and business development, risk and compliance, business transformation, mergers and acquisitions and profit improvement.

Colin Taylor, executive director, FINEX Global, UK Professional Indemnity, Willis Group
Colin is widely recognised as being one of the leading presenters of Professional Indemnity Insurance and risk management training programmes in the legal professional services sector. Colin is a Certified Member of the Institute of Risk Management, a Lexcel consultant and a member of the Managing Partner Forum. He has been published in FD Legal, Managing Partner, Solicitors Journal, The Lawyer and Estates Gazette. In 2011 Colin was shortlisted for Risk Manager of the Year at the IRM Risk Management awards and was again shortlisted for the 2014 awards.

Drew Winlaw, director of operational development, Taylor Vinters
Drew's brief is to look across every function for opportunities to eliminate tasks that the client doesn't value, to apply efficiency to compulsory tasks, and to find ways of working that enable lawyers to spend an ever-greater proportion of their time on tasks that require their talent. Drew has practised as a commercial lawyer, has a deep understanding of process and enjoys implementing technology-enabled change in legal services.
This event is supported by: