Introducing Property Enquiries from InfoTrack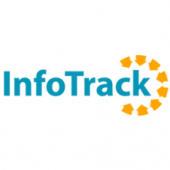 Discover the simple and quick way to connect law firms and the relevant clients to raise and respond to queries. In this 30 minute webinar, Product Manager, Louise Edwardes will introduce InfoTrack's Property Enquiries.
During this webinar, Louise will take a look at the benefits of Property Enquiries with InfoTrack.
• Raise enquiries and send documents to the solicitor on the other side.
• Pass enquiries on to their client via a consumer workspace.
• Declare when the enquiries are resolved.
• Automatically generate a document with all enquiries and responses and attach to the contract.
• Manage all ongoing matters via a dashboard