Hubshare: 7 ways to strengthen your client relationships with a client portal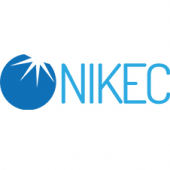 Join Damian Jeal, Co-Founder of Hubshare and Rebecca Welsh, Marketing and Sales for Hubshare, as they pinpoint why so many professional services firms are starting to focus their energy on getting closer to their clients and what could happen if you don't.
We also discuss how a client portal can help you get closer to your clients.
Join us on the 14 May 2020 at 3pm BST
The webinar outline:
• Why is it so important to strengthen client relationships?
• Problems faced when trying to work on this
• The 7 ways a client portal can help
• Hubshare demonstration
• Q&A
Can't make the webinar on 14 May 2020? Join Hubshare for their re-run on 21 May 2020. Register here.