Free webinar from Clio: How to start your own law firm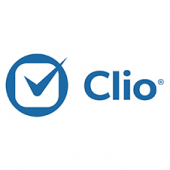 Clio, the world's leading cloud-based legal practice management solution, presents a free hour long webinar showing you seven steps to going solo.
Every lawyer, at some point, considers opening their own law firm. Running your own practice means your name is on the letterhead. There are no partners to placate, and all the proceeds go directly into your pocket. It's every lawyer's dream.
However, there's more to running a law firm than practising law. In addition to being a diligent lawyer, one must be business-savvy, and corporate acumen is conspicuously absent from most law school curricula. You need a business plan that will help you start a strong law firm.
Join Clio's Lawyer in Residence, Joshua Lenon, as he looks at the seven steps every lawyer should take before opening their own law firm. Each step will help you focus your efforts and improve your firm's crucial first year. In this one-hour webinar you'll learn about:
Managing overhead expenses
Business development tactics for first-year law firms
Legal tools for research and templates
Lessons learned from successful law firms.