Expert Cubes webinar: Part three on data consolidation – the GL Cube!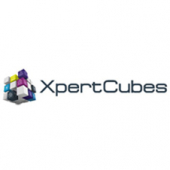 Save the date and zoom in on Tuesday Jun 30, 2020 03:00 PM London.
Build Trial balances, P&L's, Balance sheets and many more Financial reports in Excel, save and refresh at the click of a button! This is version 2 of the GL Cube in Tabular model.
Topic
Consolidated General Ledger Cube
Agenda
Customised Globally consolidated GL cube in Excel Faster query performance Drill from Sub ledger to underlying Journal and header journal narrative Office, Dept, Profit Centre and Several currencies Drill capability to Journal
Target audience
Law firms employees and Integrators
When
Tuesday Jun 30, 2020 03:00 PM London
Register in advance for this webinar:
https://zoom.us/webinar/register/WN_ENArUX61QNaplx06v_zYUA