DPS Software: Manage your law firm's prospects more effectively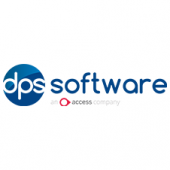 How do prospects currently get a quote for your services?
Do they have to call you or even worse, have to request a call back?
Requiring your prospects to do too much work is likely to put them off and send them to the next suggestion they find in Google.
To get more of your website visitors to become prospects and eventually clients, you need to make the process quick, slick and simple.
With DPS, it's just that.
Your clients can get a quote from your website instantly. No visiting other law firms' websites while they wait. The quote is instantly presented on screen and sent to them via email with the option to accept the quote and instruct you available there and then.
You then see this in your DPS Spitfire case management system, where you can accept the client instructions and automatically convert that opportunity into a client.
When you do, the client can even receive your client care pack via email automatically, without you having to lift a finger.
It will save your business development team hours each month and make the process quicker and easier for your new clients.
Join us in our free webinar on 26th November to see how it works in more detail.