Bitesize webinar - Introduction to CascadeGo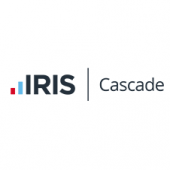 CascadeGo is offering a FREE webinar demonstrating how its intuitive HR system can help to relieve admin headaches.
Learn more about how CascadeGo's affordable, cloud-based HR system is empowering employees all over the UK to take care of the tasks that take up so much of HR's time - increasing efficiency across the whole organisation.
As it's a modular system, you only pay for the functionality that's important to your business - so no paying for stuff you don't need!
Even if you can't make it, it's still worth registering as we can send a recording of the webinar to everyone who signed up - and then how about trying us out for free to see how we fit?
When: Tuesday 20th March
Time: 10.00 – 10.30