Advanced Legal's top 10 tips for choosing a PCMS in 2020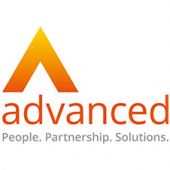 So far, 2020 has been an exceptionally challenging year for law firms in the UK. The global pandemic has now forced many firms to bring forward the plans they had to digitalise their practice as mobility and accessibility have become essential in navigating government social distancing guidelines.
Choosing the right practice and case management software is vital now more than ever, so that firms can still operate through these exceptional times and build on these foundations in order to survive in the new working world.
Join this webinar to hear our experts discuss the top 10 tips you need to know when choosing a practice and case management system during the changing tides of the legal sector in 2020.