Winscribe dictation case study: McCabe Terrill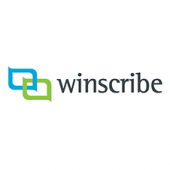 McCabe Terrill is a specialist law firm providing innovative solutions for organisations since 1991. The firm services a diverse range of clients in the commercial, insurance and government spheres. Known for providing high quality and timely advice, the firm prides itself on an assertive and pragmatic approach to outstanding client care through innovative approaches.
McCabe Terrill had already adopted digital transcription technology but found that their current platform did not lend itself to the current overall goals of the firm. Professionals wanted a reliable, easy to learn transcription system with a key driver being the ability to "dictate on the go." Paul Jacobs, Word Processing Manager at McCabe Terrill, explains the difficulties: "Our old system, although digital did have its limitations. We were not able to dock portable devices to upload dictations and had no central management features to enable staff to see where the job was in the production queue, redirect jobs or amend priorities." McCabe Terrill utilises offsite typists to handle their dictation workload rather than the traditional onsite model. This centralised approach to transcription has created efficiencies by transferring the transcription burden from the secretaries to the WP Pool and thereby allowing the secretaries to fully focus on the core business responsibilities. The missing ingredient was the workflow tools that would allow WP to respond quickly to the growing demand for its services.