Travelers case study – time is precious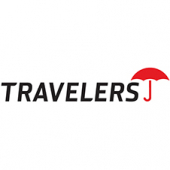 Here at Travelers, we recognise it's our responsibility to support you by providing leading coverages that give your customers real peace of mind. We also understand the important role we can play by supplying you, our brokers, with the right tools and resources to help run your business efficiently, and show your customers they are in good hands.
Whether that's by ensuring we are at the other end of the phone when you need us, or by building the right digital platforms that help you process business quicker. Recently, we've been focusing on improving our Management Liability products and the online platform on which they can be bought. We've spent a great deal of time finding out what you need from e-trading platforms and have built our new Management Liability system around those needs.
So, we take great pleasure in telling you the story of how and why we have made these important changes. We believe we have built something very special: a new online platform that not only enables you to quote and bind quicker and more effectively, but also enhances the levels of coverage we provide.
Jon Davies Vice President Bond & Specialty at Travelers