McQuades Residential Conveyancing choose InfoTrack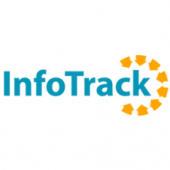 McQuades Residential Conveyancing, a specialist firm based in Stoke-on-Trent were looking to implement a more customer-centric approach to their conveyancing services. They longed-for a service provider that could consolidate all their time-consuming conveyancing tasks into one easy-to-use platform and would integrate seamlessly with their other software providers. McQuades switched to InfoTrack and as a result received smart, reliable technology from a provider they could trust.
A strategic change
The founder and director of the firm Annemarie, along with her team of 3 conveyancers use their local-based knowledge and experience to provide a first-class conveyancing service.
The residential conveyancing experts had become frustrated with the same conveyancing routine. Faced with a lack of flexibility from their current search provider, they were unable to order additional searches and alter bundles. McQuades also often found themselves in need of better customer service to help with their issues.
Combined with having to perform key conveyancing tasks through several individual providers, the team found themselves visiting up to 3 websites to source their information, which was sapping their time through administrative tasks. Post-completion would regularly take up to 25 minutes per matter, which simply wasn't efficient. A firm that was once content with their search provider and system began to realise the time for change was approaching and opened their minds to alternatives.
Take a look at the PDF to read the full case study