LEAP case management software case study – Sara Frisby, Tactical Employment Solicitors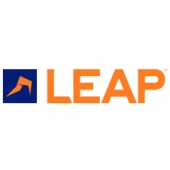 Tactical Employment Solicitors is a specialist employment practice established by Sara Frisby in 2014. The firm is a boutique employment practice with a very clear vision of the service it offers to clients. It has a manifesto and its core values are Technical, Transparent, Tenacious and of course, Tactical. For senior executives, the firm regularly advises on settlement agreements, exit packages, team moves, contractual documentation and remuneration packages for senior executives. For corporates, the firm drafts forms of contractual documentation, advises on redundancy processes, terminating employment and employment aspects of corporate transactions. Tactical Employment Solicitors defends all forms of employment litigation and conducts workplace and employment mediation.
When Sara set up the practice she needed to implement a technology system from scratch. She initially chose a hosted system which seemed appropriate for the size and needs of the organisation. However, after the initial installation she soon realised that the solution that she had chosen didn't lend itself well to her needs. There was little integration with Microsoft Office and she found the system's forms management process very cumbersome.
After a couple of months of struggling with the original system, Sara began to look around for a suitable alternative. She needed to get it right the second time. She was introduced to LEAP and was persuaded to trial the product. She began using the software in January 2015. She commented that "the integration was very simple, with not too many workflows and it worked straight away unlike other cumbersome systems."
Sara says the cloud aspect of LEAP works very well for her and her firm. It's well supported and she has had good follow-up and technical support when she has needed it. "The cloud works for me" she says. "LEAP is not just another product and there is a huge amount of development being undertaken for the system which I find reassuring, knowing that it is future-proofed."
Sara also feels very reassured regarding back-up and disaster recovery arrangements.
"I have spent a considerable amount of time researching the various compliance issues and implementing procedures relative to using a cloud based system. LEAP has been very supportive throughout this time. The system is backed up every eight seconds to eight different servers within the UK. Paper files can never be maintained at that rate."
One of the benefits of LEAP is that if you are working online and your data connection drops out, that you can continue to work offline and the system syncs when you regain your connection.
According to Sara, LEAP is a very simple system to use. She admits to having been a little sceptical initially. LEAP recommended she split her SRA accounting and practice accounting between LEAP and the Xero accounting package. However she found that it works very well, giving her full matter history and financial information at her fingertips.
"My accountants love the fact I work with Xero and I still retain total control of all SRA accounting through LEAP."
Sara is looking to have a virtually paperless office by the end of this year, taking advantage of the scanning features of the software and the notes section.
Sara runs a small practice, she likes to roll her sleeves up and give strong, practical advice. When asked whether the LEAP software has enhanced her work/life balance Sara joked "I've got three kids and my own firm. I don't have a work/life balance! Seriously, LEAP helps me optimise my work-life balance as the software lets me work flexibly and the information I need is always up to date and on the system." Version control is a breeze and she can continue working securely from home in the evenings (which suits many of her senior executive clients who don't want to speak during the day) without taking confidential papers out of the office.
The LEAP package is progressive Sara says, and enables her and her team to continually adapt and behave in a forward-thinking manner. She does profess to be "reasonably techie" herself and has an open mind to embracing future technology.
She says that the LEAP software enables her to run her practice more efficiently, and it gives team members carte blanche to work where and when they want, with no set hours, just having the objective of getting the job done.
Recently Sara used the mobile aspect of the software for the first time when she was out and received a time critical work enquiry at 5.20pm. She was pleased that she was able to sort the issue out immediately and with full access to all her information from her mobile phone. She also gives the example of an average day during the summer holidays where she checked her emails at home, dropped the kids at summer camp and then continued to work in the office.
LEAP software has helped Sara's firm to grow and enabled her to hire, and keep, people on a flexible basis as required, with no additional office space needed and a hot-desking culture in place. It has helped her provide a more attractive working environment and a better work-life balance for everybody.
"We have had a fantastic first year – projected turnover doubled and we have exceeded expectations in the type of work and clients we have attracted. Working with LEAP has certainly contributed to this success because it enables us to be responsive, accurate and efficient in our dealings with clients".
Going forward, the strategic plan is to retain and attract new work, to go paperless, recruit additional team members and above all to continue to provide a true to values, first class service to the firm's clients.