How Timeslice's Lawman practice management system helps the firm better service its clients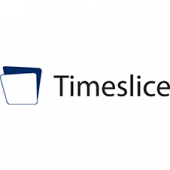 Paul Lowe, partnership secretary at Wiggin Osborne Fullerlove, on how Timeslice's Lawman practice management system helps the firm better service its clients.
Business change and technological transformation sometimes come about owing to an emergent business need, or the ever-present race with competition. Wiggin Osborne Fullerlove (WOF) found itself in need of a new practice management system (PMS) when its previous accounts practice solution was approaching end of life. Before drawing up a shortlist, Paul Lowe, the firm's partnership secretary, knew that there were a number of critical boxes the new PMS would have to tick. Timeslice emerged as the most suitable provider that would allow the firm to fulfil all of its needs, namely servicing its clients, providing software functionality to work efficiently, creating reports to meet the partnership's expectations and managing its regulatory obligations.
FACE THE FACTORS
With WOF having used its prior system for 15 years, Lowe began searching for a dependable replacement. But its existing provider quickly ruled itself out. "Our previous vendor didn't have a suitable product for us. Although it does have a product that's relevant to our needs, it's much more for firms with hundreds of users. We have around 35 staff. They basically said to us: 'We don't have anything for you'." The firm's business strategy and client profile meant that there were some baseline requirements any new solution would have to fulfil, and Lowe found that not every potential new provider could do that. "We're a boutique international law firm, serving clients all over the UK and the world. Technology is pretty fundamental to delivering an excellent service to those clients – and we have a particular requirement to be able to record foreign currency transactions," he explains. Timeslice's PMS, Lawman, eventually emerged from a pack of four or five contenders that would allow the firm to support all of its UK and International clients. But what really made the provider stand out? Lowe explains that Timeslice seemed to actually understand what the firm really needed. "They weren't pushing any 'bells and whistles' that weren't relevant to us, whereas other suppliers did. Most of our work is bespoke – we don't have what I would call mainstream, 'high street requirements' – and we saw a lot of focus from other providers on automating tasks and use of technology to drive efficiencies. Lawman is relatively straightforward – it just does what it says on the tin." He says that Wiggin Osborne Fullerlove also needed to move towards greater overall integration, and to replace its standalone document management system. "We wanted a joined-up approach between the accounts and document management systems – they used to sit in their own dark corners. The previous accounts package had no integration with any other software, including Microsoft products. To integrate reports from the accounts package, for example, you had to print them and then save them into the document management system. That was about all we could do. It was pretty antiquated. "The current accounts package now integrates easily with the standard Office products. So, you can create a report, export it into Excel, and then attach it to an email. You can save a report directly back into the document management system. There's a multitude of options, none of which were possible before."
SMOOTH OPERATIONS
When it came time to transition over to the new solution, Lowe knew that replacing the firm's PMS would not be a walk in the park, but with Timeslice it was less painful than he might have thought. "I've done migrations before – it can be two to four weeks, or even months, of considerable disruption. We didn't have that with Lawman. We were working and billing from day one. This was the best migration experience I've been through." Since the new PMS came online in July 2018, the firm has had continued contact with Timeslice over any issues, Lowe says. "People don't like change, but we've worked with Timeslice to implement some good ideas that mirror how our staff are used to working. We were able to replicate the things that we liked about working in our old system but with much better support on the technology side. Timeslice have been very accommodating in making minor alterations, where possible, to assist us." He adds that the provider was able to offer an integrated package with full functionality out of the box, and no need to add other modules later. What it offered with Lawman was, as Lowe puts it, simplicity. He says that Timeslice's goals aligned with the firm's and that, in addition to providing a contemporary product and service, "they seemed to have 'good, old-fashioned values'." The supplier seemed like a better fit for the needs of the firm the more Lowe did his research on the company. "The firms that Timeslice has worked with recently include businesses that are similar to us in terms of size and practices. The due diligence I conducted backed my opinion and that of my team that it was the right supplier." The supplier of Lawman is able to configure the PMS to be either hosted in the cloud or locally – and WOF chose to maintain continuity with its previous system by choosing the latter option. Lawman also offers the integration across systems that was previously lacking in even the most basic forms. While Lawman can be adapted to suit the firm in question, Lowe says that Wiggin Osborne Fullerlove has so far had little need for extensive tailoring – but the door is open for potential changes in future. "There are things on our shopping list, and we'll have a discussion about them in the fullness of time." For Wiggin Osborne Fullerlove, the inevitable end of one solution seems to have opened the door to a new, no-fuss system that brings its processes closer together, without the headache of endless customisations or bolt-ons – and in plenty of time, too.