How Octopus HR has pushed Rooks Rider forward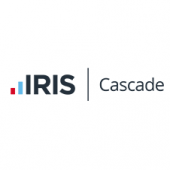 With a small HR team, Ros Ehren at Rooks Rider needs maximum productivity. She explains how Octopus HR has pushed the firm forward – and boosted the firm's integrated culture
Leaving the paper world behind is easy, particularly in some key areas of practice management. The Rooks Rider change project is one example of gaining efficiency quickly from introducing new technology – particularly when it comes to keeping track of your people, be it their appraisals, benefits or performance.
Ros Ehren, HR manager at the Clerkenwell-based boutique, says that rolling out an online, self-service HR system has transformed the productivity level of her small HR team. That's partly because it's easy to use, but also because it breeds efficiency, she says.
"There were several elements that we needed from an HR package. First was ease of use – because we're a very small HR team we have to make best use of our time. We also need accurate data at our fingertips, immediately available to both the HR team and partners and staff. We wanted to be future-proof in terms of upgradeability, and lastly, but importantly, it had to be cost-effective. We tried out several HR systems but Octopus ticked all the boxes for us and in an affordable way."
Rooks Rider had previously worked with a noninteractive personnel package, which, Ehren says, was about 15 years old and showing its age. "For many years the HR department had relied on paper files. Providing information to heads of department and line managers had become a lengthy and often inaccurate process. We were overdue an update."
PRE-LAUNCH PREPARATION
The learning curve from the old system to the new Octopus system was steep, she says, but easily achievable. "We spent some time ahead of launch learning the system and this enabled us to get the training time down to a maximum of 15 minutes a person." Rather than classroom-based training, Ehren's team ran sessions at individuals' desks, allowing time to underline the importance of the system's security aspects.
"When you have a limited HR department, life has to be very organised with regard to how and where information is stored. Being able to access it quickly is of prime importance in time management terms. This had not been our experience with paper files."
Depending on the rights they have, heads of department and line managers can access staff details as soon as the need arises. They can also immediately see who is on holiday, absent through sickness and people working from home. "Staff are now able to access and amend their own personal details, so now that's off the HR department's desks. Our people are also able to request holidays and check entitlements online. We like the fact that these details are always up to date with little effort on the part of HR."
Running and building even complex reports is quick and easy, says Ehren, and previous experience isn't necessary. "Even novices like us found the on-board guides and support webinars easily understandable and the support team at Octopus are always happy to help."
Rooks Rider had for several years produced hardcopy staff handbooks – amendments to policies and introducing new policies became a complicated affair. "Once we launched Octopus, we updated all existing policies and loaded them into the handbook section. The entire staff handbook is now available online and using the 'read and accept' function we can accurately track who has read what." That's particularly helpful when meeting the requirements on compliance issues, such as anti-money laundering, she says. "Partners and staff find it useful to be able to check policies and procedures without having to bother HR."