Hempsons favours Aderant Expert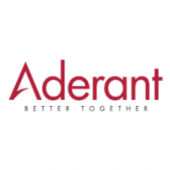 Hempsons, an award-winning health and social care law firm, has chosen Aderant Expert as its practice management platform. The leading firm, with a nearly 130-year history, needed increased support for its more than 120 lawyers across several UK offices. Aderant was the firm's clear choice to boost profitability, streamline workflow processes, and manage transactions.
"Given our existing practice management system is end of life in January 2020, we needed to move to a new solution that would be easy for the fee earners to engage with and would enable us to manage our financial operation in a more efficient manner," said Anna Lawton, Hempsons Director of IT. "We explored a number of options, but Aderant was a clear choice for us."
"Hempsons' investment with Aderant Expert will advance the firm's innovation and deliver a modern solution," said Executive Vice President, Chris Cartrett. "Aderant is honored to partner with the firm to accelerate its success."