Accesspoint Technologies case study: Prince Evans LLP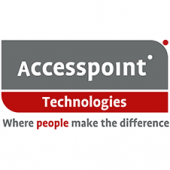 Prince Evans Solicitors LLP, is a leading West London law firm, offering a full-service range of legal advice to their diverse client base. Prince Evans works in a number of specialist areas and niche markets, to include: corporate transactions, commercial property, social housing and new build homes conveyancing, litigation and personal injury and, private client work.
For some time, Prince Evans had been operating with a myriad of site based software controlling the various aspects of the firm. With a software vendor issuing end of support on one of the software provisions and their site based network infrastructure coming to its replacement anniversary, Prince Evans proactively began to investigate their desire to not only consolidate their software provisions, but also embrace cloud hosting technology.
Consequently, Prince Evans engaged with software vendors and Accesspoint. Through consultancy provided by Accesspoint, Prince Evans selected their new practice management software and removed a large footprint of their site based network infrastructure. Through our partnership with Prince Evans we are now providing them with a broad range of services which includes cloud hosting, necessary consultancy, training and development on their new practice management software.
"Our legacy systems had served us very well for many years but the lack of modern functionality and disjointedness of having separate systems was holding us back. We are very ambitious and determined to be at the cutting edge of legal IT technology, and as a result, we teamed up with Accesspoint, who we knew had a wealth of experience and knowledge in this area, to produce and implement an IT strategy which would take us on our journey and fulfil the ambitions of the partners."
– Lee Davis