Self-sufficient fee earners. The new generation lawyers without secretarial support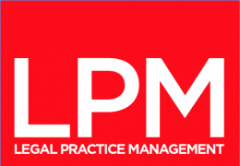 This blog post was also featured as a column in the November 2015 issue of Legal Practice Management magazine. To read the issue in full, download LPM magazine.
-------
It's the holy grail of recruitment and staff development, is it not? The new generation lawyers who have not had the luxury of secretarial support, can type faster than they can write, rise to the challenge of sophisticated case management software and understand a client ledger and how to bill the most from their work load.
With ever-tighter budgetary constraints for spending on central resources, the demands being made of fee earners appear significantly higher. Difficulties arise when the expectations are greater than the investment in training to develop the required skill set. Cutting central staff provision may balance the budget, but at the cost of capping fee income or, even worse, reducing it.
Going back to basics, let's look at what the tasks are for a fee earner working self-sufficiently in the virtual/digital era. Investments in IT systems enable the obvious, such as document creation, digital filing, document management and cost control.
I'm a firm believer that a lawyer who doesn't understand how to cost a private file ought not to be taking client money. How can we expect fee earners to accept responsibility for their target income and performance if they can't manage their billing output? Having said that, training and mentoring in performance management is an essential investment that pays back significant dividends.
In a legal aid context, where margins are so narrow, the expectations are immensely high. Often fee earners are not just drafting and printing/scanning work but also undertaking functions such as complex billing procedures and credit control.
So where should we draw the line? The obvious answer has to be: when the ability to earn fees is impacted by the administrative burden of running a case load. How we measure the productivity and efficiency of fee earners is key. For each practice it will be slightly different but billing output, WIP generated and WIP movement provide a solid base.
Next, concentrate on training. I can't stress enough the importance of understanding the support a fee earner needs to achieve the culture change to self-sufficiency. It can be a liberating experience for the fee earner if managed well. I'm impressed by firms who have a clear recruitment policy which spells out the qualities they require, linked to the digital work ethos. Those firms in general appear to benefit from the reputation they gain as pioneers.
It may sound as though I'm committed to a future with no central support resources, but that's not the case at all. I'm committed to a future for small and medium legal practices, with efficiencies that can outperform their larger competitors, with slicker operations and the right overheads, complemented by a well-trained work force.