Process improvements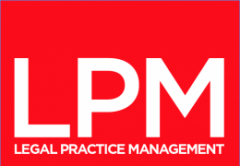 Welcome, sunshine – summer has finally arrived, and as I sit at File Queen HQ writing my column all I can see is blue sky. There's no better time to implement new processes than during the summer months. People are more relaxed (thinking about that pending holiday) and the warm weather's put a bounce in everyone's step. That usually means people are more open to new ideas and change – so let's do it.
Picking up from where we left off last month, we created an information process for HR and finance departments, available to download from our website: www.archivestorage.net/IM.
This process mapped out the lifecycle (both physical and electronic) of a file in these two example departments so you could review it, then use that information for inspiration to design your own.
If you achieved this then congratulations are in order. This is no easy task and would have involved partnering with someone from a different department. So well done for getting this far. It's a big achievement, not only toward streamlining your firm's information management process, but also toward improving it – not to mention saving time and money.
If you didn't quite get there, then why not? This is as easy as it's going to get – the File Queen has handed you the tools to help. Although I've worked within legal practices for many years, I do understand this can be a hard task, especially if you need to involve different departments which are incredibly busy. So here's an idea: use an internal process to practise the management of getting this up and running. How about an IM process for the mail coming into the office? Need some help and inspiration? I just so happen to have an example you can download and edit. Skip along to your favourite information management website and get moving.
So why on earth did we go to the trouble of creating this? We created this IM process in order to see where we can improve our process and move parts of the file lifecycle from paper to electronic, and manual process to workflow. Sounds simple, hey? If only. But I'm afraid, LPM readers, this is where it can get a little harder. The knowledge and tools of how to improve your IM process can be specialised knowledge, but I'm going to help you as much as I can with downloadable tools and links to great organisations that can help you learn.
On the above page for downloads, I've shared three further tools:
Improved IM process for a HR department
Improved IM process for a finance department
Improved IM process for a mail room
Have a look at these and compare them to the original downloadable tool for IM process. This will give you some great ideas.
On top of these I've also created an IMP dictionary. In this PDF there are links to wonderful organisations with further information, as well as a list of different tools out there.
And don't forget: if you ever need some help or want to pick someone's brains, email me and we can arrange a chat to talk through the above. I always have time for LPM readers.