Practice managers, where will your transferable skills take you?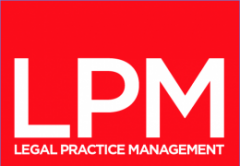 This blog post was also featured as a column in the February issue of Legal Practice Management magazine. To download the issue in full, visit the February issue's homepage.
---
Community services
Have you ever watched one of those Armageddon-type action films where they're handing out places to the select few who'll continue the human race?
Doctors, scientists, artists – I must admit I've always been a tad worried that lawyers/legal practice managers wouldn't make the list! We couldn't save lives (literally) – indispensable though we may be in our own field, outside the boardroom what good would we be?
Happily I'm more reassured that all is not lost. With a transferrable skill set of which doctors would be envious, our contribution to the wider community can be measured throughout our practices.
I am and always have been a legal aid lawyer, so serving the community has in any event always been intrinsic to my area of specialism (homelessness, defending possession proceedings), but the work is very specialised. As a firm providing all service area work, where a particular charity requires pro bono advice the crossover is often clear, eg a mental health charity requiring mental health law specialists. But when we recently asked our staff what pro bono work they did outside their work hours, we were pleasantly surprised by the range of activity already going on: support for youth charity work for vulnerable children, human rights work in the UK and abroad, and running organisations supporting young lawyers in the profession. Not just volunteering at events, but setting up and running organisations where, strictly speaking, their practising certificate has no relevance.
For my part I was awakened to the transferrable skill set of legal practice management when attending a school meeting, where I thought I would be volunteering as class rep for my son's reception year in primary school, and came away having agreed to be chair and trustee of the PTA school charity! Being naive as to what this would involve, two years on I reflect on why legal practice managers make such ideal candidates for charity work.
Far from the less than kind wider public view of the legal sector, which perhaps we have acquired from our colleagues over the Atlantic, we have become driven by logic. We are trained to work back from the best possible outcome with a clear view of the bottom line. We are acutely aware of the need to save costs and so would always weigh up the path of least resistance, while having an in-built almost second nature tool to weigh up merits of success in all circumstances. Whereas written and oral communication is a given, leadership and people management are essential, leading lawyers, who generally detest change, to embrace IT and discussing money! Marketing and business development are often as alien to lawyers in small to medium-sized legal practices as they are to charities.
Chairing a PTA may sound like a few meetings with decisions over custard creams and jammy dodgers, but the reality is that it is challenging, calling on all of the above skills. Finally, it's not just something we can do well, it's something we should do. Quite frankly the day job as a lawyer or practice manager can be overwhelmingly demanding. Rising to the challenge ourselves and encouraging our people to use their transferrable skills can improve their confidence and provide much needed work-life balance. We advocate this through a scheme where applications can be made for additional paid leave for approved charity work. One step closer to a place on the ark? Maybe: we can certainly project manage the build, approve the contracts and organise the launch.