New law firm roles, much ado about nothing?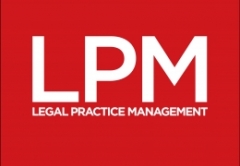 This content was also featured as a column in the November 2014 issue of Legal Practice Management magazine. To read the issue in full, download LPM magazine (11MB file).
---
All the right questions
In today's law firm, we're all supposed to be smarter, more efficient, more capable members of the team. I suppose I might ask, then: does this mean that before we were sloppy, slow, lacked sufficient knowledge and maybe concentrated too much on 'just getting things done'? And did anyone ponder in the past that we would have teams of people all dedicated to a specific skill set changing the way we work together and think?
New labels and experts are cropping up in legal – change management, time management, project management and knowledge management, to name a few. But hasn't the responsibility of championing these tasks always been for the practice director?
Does the PD not remind you of your old school headmaster, cracking the whip, insisting on high standards and pushing the limits? At the same time, the PD also demands always working together as one team, incorporating change, time, projects and having all the answers for the practice to succeed and be profitable (with the odd lunch thrown in to occasionally discuss important issues with staff and partners over a glass of wine). This united us and went toward developing close relations, which partners and staff used to build great firms – how old school!
Big teams can make big changes, but size isn't everything, especially when it comes to working out how long things take and what we need to know to get there. It sounds straightforward, but too many decision makers can turn any project into a mountain to climb.
SME firms don't have the same level of resources the bigger partnerships have, but as long as there's someone pushing through changes and improvements, getting partners on board (which requires a particular skill set), and a managing partner with big ears, it's not essential to have an army of staff. You just need the old-fashioned mentality of getting things done.
There are many individuals with many different skills in various sectors of the business. One advantage SME law firms possess is lawyers knowing their client base and understanding the importance and relevance of client sharing within the firm through recommendations to other departments. What the smaller law firm does best is to maintain a particular closeness to that client, know everything about them and share them with the whole firm. A lawyer doesn't own the client, the firm does. This is small firm survival – and this is knowledge management.
As to other points I raised above, what does time management really mean? Managing your time better? Not wasting it spending too much time thinking? Or to charge every minute? Then there's change management – but what change, and when – and who'll implement it? And so on…
When did everything become a project and stop being just a decision? Does every idea now turn into a committee evaluation? Have we lost the exploratory spirit? We're all so worried about risk that we risk missing an opportunity. Has the excitement and the fun factor died out because initiatives just take too long to materialise?
Whether you're a big firm or a small one, the absolute core business purposes are equivalent, with possibly one factor setting them apart: the aspiration to be bigger or to remain a small niche entity. The fundamentals are the same. Every firm needs to operate with people, time, change, project and knowledge skills. These are all key requirements for any firm to stay in the race – with technology so advanced that it will help us all to achieve the goals and objectives of our firms and 'getting things done' becomes easier.
We can jump over the hurdles instead of getting stuck in the mud. As Augustus Caesar once said: "I found a Rome of bricks, I leave to you one of marble."