Look after your wills and deeds with offsite record management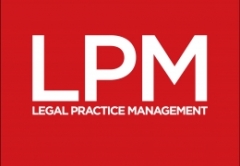 This sponsored blog post was also featured as a column in the September issue of Legal Practice Management magazine. Download LPM magazine to read the issue in full here (11MB file).
---
Are you lost in wills and deeds?
Wills and deeds are the sort of files that are rarely needed – until they are needed, at which point a frantic search often ensues.
Wills and deeds are important documents, of course, and should be treated with extreme care. The SRA handbook gives legal businesses best practice guidelines when it comes to the storage and secure destruction of deeds and wills. But on my travels around various law firms, I'm often shocked how carelessly Granny Atkins's last will and testament is being treated. I've often seen deeds and wills mixed in with other files, stored in a normal file room – file rooms that can be accessed by all and sundry, including the cleaner. File rooms without any kind of security or fire alarm. Worse, I've seen wills and deeds just plonked in an unlocked filing cabinet in the middle of the office.
What are the consequences of this? At best, deeds and wills are removed and put back in the wrong place. And as there's no tracking facility in place, no one knows who last had them or when, which makes them really hard to locate at all, let alone quickly. At worst, a lost file may amount to inadequate professional service or negligence and a huge amount of inconvenience for your client or your client's family. This is something you really want to avoid.
What can you do? Start by running a full audit of all the deeds and wills within your practice to see what files you have and haven't got. Next, you'll need to allocate a separate room or vault that has the following: secure access with a single area intruder alarm system, security system monitoring access to and from the room, and a fire-resistant door and frame, and walls made from flame-retardant materials.
Then you should invest in file management software that allows you to barcode your wills and deeds, and issue them to location codes within your room. This will let you log deeds and wills out to clients or fee earners, and you'll have a full audit trail to follow if needed. It's worth having a gatekeeper in place too, who handles all requests for deeds and wills and is the only person responsible for issuing them. Lastly, appoint one of the partners to run an audit of the wills and deeds storage area on a quarterly basis.
If this all sounds like too much hard work (and it is hard work, trust me), you could outsource the task to an offsite record management and storage company (like ours, of course). If you do, though, you'll need to check the following:
That they use a file management and tracking system that allows all deeds and wills to be barcoded and easily tracked.
That they have ISO accreditations such as quality management, and they're registered with the Information Commissioner's Office. Wills and deeds carry a great amount of personal information and you need to make sure your clients are protected under the Data Protection Act.
That their software allows for copies of the deeds and wills to be scanned and stored in an encrypted format, so that you have the option of viewing them securely online if the information is needed urgently.
That they're willing to help you manage the task of relocating your wills and deeds. It can
be a bit of a daunting task to manage this on your own.
And before you decide where to relocate your files, make sure to visit the storage provider's facilities to see the vault area for yourself, and find out how their storage systems work.
When clients or executors need wills and deeds, they need them fast. Don't be the law firm that can't deliver. If you want more detail on how to do this, just give me a call.