Law firm recruitment is hard. It should be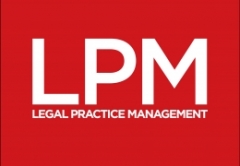 This blog post was also featured as a column in the April issue of Legal Practice Management magazine. Download LPM magazine to read the issue in full here (7MB file).
---
Recruitment is hard. It's really hard, not to mention time-consuming – for me and for partners being asked to devote precious non-chargeable time to it.
As a firm, we're growing at a steady rate, and part of our strategy is taking on an additional fee earner every six months, or thereabouts. The problem is finding the right candidates.
I get it: we're boutique, niche (I'm still unsure of the difference), relatively small, and there are lots of other firms carrying out employment law in the City – but we offer competitive rates, excellent bonus structure, and good work-life balance. In 2009, unemployment among solicitors rose by over 400% – and that probably doesn't tell the whole story, as a lot of white collar workers are unlikely to claim benefit and therefore they avoid being included in these statistics. And here we are, some five years after the crash, and there are apparently still swathes of lawyers who have been booted out of larger firms, struggling to find work and more law graduates than there are jobs – but we still have to work at getting the right people. Where are they hiding?
One problem is convincing recruitment consultants we're a better firm to work for than an other, and getting them 'on message' about the firm's values and what we're trying to achieve.
That sounds simple, but we had one candidate who responded to a vacancy directly, who told us in interview that he had previously been approached by a recruitment agency about working for us, but that the consultant didn't sell the role very well, and he had said no. It's therefore onerous but necessary to make sure all recruitment consultants are properly briefed – not only about your role, but, more importantly, about the firm and its ethos.
We might be a bit different to other firms in the type of work that we carry out and the clients we have, but we're not different in wanting to attract the best candidates. We have very high standards (an unnamed recruitment consultant called our goals 'unrealistic' – we don't use them any more), and we know our process is longer than most.
That process is a CV filter, an initial interview, a written test, an oral technical test with formal interview, and a final informal drinks/chat – but these stages work as a really good filter to make sure we are left with the crème de la crème, and someone we know will be a good fit for the company in terms of ability and personality.
I think it's important that partners are fully involved in the recruitment of all fee-earning staff, as it tells candidates that we are not just taking them seriously – we take the business seriously.
Because of that process, it can take a long time to find the right person. We've thought about changing it, but it's proven to work. It's an administrative and non-chargeable burden – but I am fortunate that my partners see recruitment as an investment, rather than a chore.