The professional indemnity renewal is firmly upon us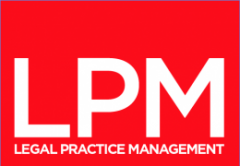 This blog post was also featured as a column in the September 2015 issue of Legal Practice Management magazine. To read the issue in full, download LPM magazine.
---------------
As we all return from our summer escapes, the professional indemnity renewal is firmly upon us. The usual bombardment of proposal forms arriving through your letterbox, the endless phone calls, everyone purporting to be an expert in solicitors' professional indemnity. There are now numerous brokers for law firms to choose from, but does this necessarily translate into a greater choice of insurer? Is there value to be found beyond the placement of your compulsory insurance?
When the Solicitors Indemnity Fund (SIF) was wound up in 2000, the open market was born. Numerous insurers entered the market and pricing was driven down through competition. There were minimal exclusive arrangements and the Royal Mail and DX service were put to extensive use with the volume of paper being distributed around the London market. The majority of risks were broked face to face and customers must have been pleased with the overall reduction of the premium pot in comparison to the SIF.
Fast forward seven years to the credit crunch and suddenly competition is reduced, unrated insurers come and go as regularly as London buses, and the market is supposedly in complete meltdown. However, the premium pot at this point was still comparatively lower than the last year of the SIF, especially when considering the mandatory limit of indemnity had increased from £1m to £2m or £3m. Market forces resolved themselves, the A-rated insurers survived but had to adjust their pricing mechanisms, and the Law Society and SRA came under pressure to review the entire system.
READ THE FULL BLOG POST BY JANINE PARKER FROM PARAGON INTERNATIONAL INSURANCE BROKERS