Get your firms' contingency plan in order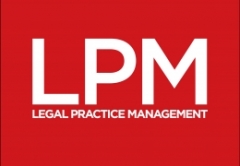 This blog post was also featured as a column in the September 2014 issue of Legal Practice Management magazine. To read the issue in full, download LPM magazine (11MB file).
---
Success and succession
In my last article I commented on how a limited company structure could be one factor that could potentially attract new talent and assist with succession planning.
In Lexisnexis's Bellwether report 2014 (Brave New World), 60% of equity partners considered their exit strategy a significant challenge, and only one in four had plans in place. The reality is many firms are focusing on client retention and obtaining professional indemnity insurance to stay in business, rather than giving a thought to how they may exit their firms or keep the firm going. However, by looking at the industry as a whole there is a potential demographic crisis due to the baby-boomer generation becoming close to retirement (surveys suggest that 65% of equity partners will retire over the next decade).
Having just emerged from our economic woes, it's not surprising that succession plans were put on hold. Even among those firms that did have transition plans in place, many included overly optimistic assumptions, lacked realistic contingency plans and still had strategic gaps. Many are talking about succession and others are simply avoiding the subject. Some say they are too busy with the day-to-day pressures serving clients and general management of their firms. There are also the customary concerns over client retention, a lack of viable successors and the controlling mentality of some partners that would not want to delegate any responsibility, work or clients. Retaining lawyers is also a worry, as younger lawyers today might not expect to spend their whole careers at one law firm, so the risk of nurturing a younger lawyer to subsequently leave is higher than 30 years ago, due to a more mobile job market.
The approaches to succession will vary substantially firm by firm, but one thing they should all have in common is that they need to start sooner rather than later. Nurturing talent and the next generation of partners will take years. There are firms where the associates will be expected to eventually take over the firm from the retiring partners, and in some small firms this simple strategy will work. But the majority will require a more structured plan to retain clients and fend off the competition.
Put simply, a succession plan is a two-part thing. First, the firm must identify the younger partners to develop into the leaders of the firm. Second, the firm must prepare and support the senior partners who will be transitioning away from their full-time client responsibilities.
When identifying the next generation, you would imagine legal knowledge would be top of the list of core competencies, as one of the main risks of the baby boomers retiring is the loss of legal expertise and know-how. Billing will, of course, be another consideration, as will client relationships and BD. Another would surely be people management and whether the individual fits the ethos and culture of the firm.
But this can only happen if the partners (and firm) are committed to the firm's continuation and the building of its brand, rather than its reputation being solely linked to the current partners.
That takes a strong character, with the determination to have their legacy continue, to dedicate the time to developing future partners, either through mentoring or one-to-one coaching. Encouraging knowledge sharing is not an easy task, but it must be achieved if the transition of client relationship is to be successful.
Let's also not forget that this long-term outlook to safeguard the firm's future will impress clients and reassure them that their business interests are being protected. Indeed, the SRA highlighted the lack of adequate succession or exit planning as an emerging risk, and said that it expects firms to have a viable exit plan or succession strategy in place, as that means that if the firm is no longer able to continue trading, it's able to wind down in a way that doesn't put the interests of clients at risk.
You never know – one day we may instead be focusing more on the succession plans for the business-critical roles of CEO, COO, FD and practice directors and managers.