Finding firmer ground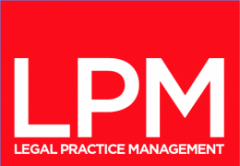 This blog post was also featured as a column in the December 2014 issue of Legal Practice Management magazine. To read the issue in full, download LPM magazine.
--------
Last time in LPM I majored on keeping client money safe. But what about keeping the firm's money safe, I hear you cry? The SRA may have set out the requirement to protect client money and assets, but it puts equal emphasis on firms running their businesses with sound financial risk management principles. Enter financial stability stage left.
Banking relationships now play a pivotal role in achieving financial stability. Lessons have been learned from the unfortunate demise of top 100 firms. It was Lloyds TSB that called KPMG into Cobbetts "to prepare a contingency plan and an initial memorandum in case it proved necessary to market the business for sale". It was also Lloyds TSB that was deciding whether or not to support the firm by paying the January 2013 salaries bill, dependent on security. The reason? The bank was the second largest creditor, owed £7.3m at the date of the administrator's appointment.
There's an inextricable link between SRA, firm and bank, especially where borrowing is involved. It's become near impossible for any firm to accurately assess any implication related to being financially stable without the very obvious support of their bank.
In that case, how regular are your discussions about your trading activity with your bank? What's your bank's appetite for lending to you and the legal sector in general? Where are your other borrowings, and does your bank know? And where do you sit in the bank's measurement of key financial ratios?
Banks and law firms can and do live harmoniously, because they really do need each other. But there are two more banking dilemmas.
First, are you accountable for your 'bank as a supplier' risk? Even though banks are far from being 'just another supplier', we mustn't forget that we may have to cover off our risk management duties by thinking of them as such. Albeit from another industry, this US perspective from McKinsey may indicate the direction of travel for regulation as far as culpability is concerned: "The Consumer Financial Protection Bureau and other regulators are holding financial institutions responsible not only for their own actions but also for those of their vendors and suppliers."
Here are just a few common supplier riskrelated questions we might reflect upon: When does supplier risk become your responsibility? How often should bank service standards be reviewed? How well documented are your banking issues?
Second, are you inadvertently providing banking facilities to clients? The SRA appears to be placing greater emphasis on rule 14.5. A wakeup call for firms came rececntly in two highprofile cases Patel v SRA [2012] and a case involving an ex-Portsmouth FC director in conjunction with two partners from Fuglers. They resulted in combined fines of over six figures and disciplinary action. So unless you're extremely vigilant, there's potential for any law firm, even the largest, to inadvertently provide banking services without any underlying transaction. As a final word, when relationships between law firms and banks are good it is not only good for business, but good for clients.