The financial risks of relocating your firm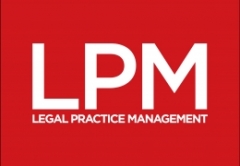 This blog post was also featured as a column in the April 2014 issue of Legal Practice Management magazine. To read the issue in full, download LPM magazine (7MB file).
---
In 2007, the law firm Halliwells sold a stake in the freehold of its new office in Spinningfields, Manchester and received a 'reverse premium' of £24 million which was shared between the firm's 32 equity partners, who each took between £250,000 and £1 million (without informing the other partners!).
This decision was widely criticised for contributing to Halliwells' demise. Now, while the actions of the partners were an issue themselves, this does indirectly show how property decisions can impact a business.

For another example, the DIY chain Focus sold many of the premises it owned and leased them back from the new landlord to release cash into the business – only to apparently find that the lease obligations were unsustainable.
Planning for a firm's premises is a long-term, strategically important commitment, and reviewing property obligations and arrangements can also potentially cut costs or at least prepare for future planning.
There has been a tendency for firms to take on too much space, landing them with higher than necessary property costs. Therefore, relocating is a genuine option for reducing costs, as there has been an oversupply of office space in many areas (although this trend is reversing with the improved economic outlook and business sentiment) so good deals can be struck. Rent-free periods can be negotiated with landlords seeking to increase their occupancy rates by attracting new tenants.
But understanding the terms of the lease is fundamental in any property decision. For an office relocation, exit costs and writing off capital spend for current premises, dilapidation or restoration liabilities need to be quantified. If entering a new lease, a tenant-only break clause should be sought where possible, and this break should not be too far into the lease in case there is a change in business circumstances.
Any other break clauses should not be more than five years apart, depending on the duration of the lease, and should tie in with any rent review provisions. This means that if the rent is reviewed upwards to a level that is unsustainable, you can give notice and leave.
Study the service charges and understand what items only cover common areas and what items you have to still pay for your premises, such as utility costs. Don't be afraid to question and analyse service charge budgets to ensure you are not paying for items you should not be paying for.

When budgeting for a prospective relocation, capital allowances permit offsetting the cost of qualifying capital spend against taxable profits, reducing the tax bill and hence improving cash flow.
Discussions with the landlord should identify whether they require a rent deposit based on the firm's financial strength and stability, which will also need to be allowed for.
Finally, considering layout and location is obviously crucial. Firms need to decide whether they need a smaller number of large floors, or a larger number of small floors, or open plan or individual offices.
It should definitely not be the case that partners pick premises based solely on the size of their own office space.
The firm should be taking into account the wider operational needs of the firm – putting a sound, sustainable roof over everyone's heads.