Address for success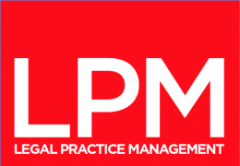 This blog post was also featured as a column in the September 2015 issue of Legal Practice Management magazine. To read the issue in full, download LPM magazine.
----------
The unpleasant working environment affects productivity and lowers staff morale – we can all agree on that.
But does working in modern offices really make that much of a positive difference to working life? Does the smarter office promote a smarter, more presentable dress sense and does the shabby office inspire shabby dressing?
Your work surroundings are generally as important as liking the people you work with closely – and surely there the new-look office can give us some satisfaction.
Fresh facade
But working in these swankier offices doesn't necessarily mean you work for a better firm.
It may just mean, for example, that your employers consider the wellbeing of the staff a higher priority. And perhaps they do, but often to the partners or owners, it's all about the impression it gives – particularly, the impression delivered to potential clients. It's considered a driving factor for securing and keeping the best clientele. More often than not you can guess the sort of client a firm engages by the condition of their offices.
But it's not all about the client – or at least it shouldn't be. The firm needs happy workers and to retain their best staff.
I have not yet worked in an open plan office but I have heard good points and not so good points about the approach – of everyone working together in a transparent and exposed environment.
Leaving behind the cosy office for one and sharing space with the team is a nightmare for some, whereas for others it's the chance to actually see and speak to our colleagues.
Remember the old days when we actually spoke to one another and could put a face to a name? Technology, for all its marvellous progress, is nonetheless to blame for the lack of conversation, and I mean the old fashioned face-to-face dialogue – not through an email.
Dressing for the office should be non-negotiable. Dress code should be smart, always. How you dress reflects your attitude and how other people see you.
A sharp dress sense sponsors an organised mind and shows you care about your appearance. In that vein, you are also then more likely to care about your surroundings.
The working environment incorporates everything, from the atmosphere, to the staff, the buildings themselves and their location – and of course the people we practice managers work for.
Each factor is equally important in creating the best work environment, and one which isn't just a façade. How many firms concentrate on their reception and meeting room areas and forget about the staff zones?
Apart from the physical things like the comfy chair or the coffee machine, the significance of staff welfare, flexible working arrangements, communication, endorsing career development and recognising achievements, are vital to building workplace relationships and contributing factors to the mood in the office. Make sure you don't let any part of it fail.