Convert PDF to Word and other editable formats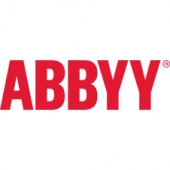 Video length: 57 secs
Convert PDF to Word, PDF to Excel, PDF to TXT and other often PDF conversion scenarios - with new ABBYY PDF Transformer+.
Your essential PDF software solution, offering all you need in your daily work with PDF files — whether you wish to edit or add comments to a PDF document, add password protection, discuss it with colleagues, create, convert, or simply read a PDF file in a friendly environment.
This versatile PDF software solution features an intuitive interface and collaboration tools combined with ABBYY's Optical Character Recognition (OCR) technology and Adobe® PDF Library technology* to ensure easy work with any type of PDF and help you increase day-to-day business efficiency.
Easy PDF conversion to any editable and searchable format - try for free by downloading the software from the ABBYY website.http://pdftransformer.abbyy.com/