Totum explores legal business development in Africa: An emerging markets view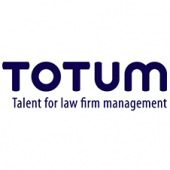 In recent years, the team here at Totum have worked on more international BD and marketing roles – positions that offer such professionals an opportunity to focus on a specific region, and operating either from London or on the ground in the country or region itself. But what exactly do these roles entail and what kind of skills/capabilities are in high demand for those interested in making the shift?
In this piece, we take a closer look at roles in emerging markets, zoning in on BD and marketing positions in Africa. Opportunities for law firms here have been growing for several years. Including some of the fastest-growing countries in the world, Africa has attracted law firm interest and investment for some time. But given the huge size of the continent, most law firms don't have offices in more than a few countries – meaning that integrating capabilities and raising the firm's profile across jurisdictions is both a challenge and opportunity. BD and marketing professionals are stepping up to the mark and making a real impact.
'When I joined in 2012, Baker McKenzie had just opened offices in South Africa and Casablanca to add to our Cairo presence,' says Jeremy Morrell, the firm's Africa Business Development Manager. 'The firm wanted to develop opportunities, not just in those two countries but also across Africa where we don't have a presence. My role was created to coordinate our Africa focus and help drive the firm's Africa strategy.'
In practice, this means he has spent considerable time building a network across the continent; he is particularly proud that the firm now enjoys 'really good relationships' with local counsel in most of the 54 countries of Africa. 'When you're working in emerging markets, you need to be able to build and maintain relationships with clients, local counsel and internal partners,' he says. 'You need to be aware of cultural sensitivities and different ways of doing business. And you need to have knowledge across all relevant practice areas and sectors, so that you can interlink them and help lawyers to cross sell capabilities.'
Abena Poku, who joined Hogan Lovells in 2015 as Marketing and Business Development Manager – Africa, adds that the Africa focus has made her role far more strategic than tactical. 'Traditionally practice group BD is quite restrictive because there are expectations of what you need to do – for example, pitching,' she says. 'But in a regional role, you're far more responsible for facilitating opportunities and leveraging capabilities.' The ability to build relationships and networks (not just in that region but globally too) is a must, she agrees, but she also thinks that skills in written and spoken communication, and time management are critical, especially if you're helping to build a firm's market profile in the region.
For Jeremy, one of the biggest challenges he faced on joining Baker McKenzie was that many people treated Africa as one country rather than 54 very different ones. 'It's so diverse, not just between countries and regions, but within them too. You have to be aware of that,' he says. The fact that Jeremy was born in South Africa and has spent extensive time travelling in Southern and Eastern Africa no doubt helped. 'It's really important to be passionate about the region, and to spend time there,' he says. 'Going forwards, a lot of these roles are going to be based in country. I have an opportunity to move to Johannesburg later this year – you're a lot more credible with clients if you're on the ground.'
Abena agrees that interest and emotional investment in the region is vital. She is African and being able to link up her love of the continent with a permanent Africa BD role was a hugely attractive proposition. But she also thinks that skills built up from her previous BD roles played their part. 'There's a lot that we take for granted out of practice group roles, from dealing with difficult partners to balancing several projects at once,' she says. 'This is challenging but it prepares you for roles like this where you can be more strategic and enjoy more variety.'
These regional BD and marketing roles are on the rise. Even as emerging markets become more developed (as many already have), Jeremy argues that there will always be a need for regional/country focused BD professionals, especially in large continents where you can't have a physical presence in every country.
For those in BD and marketing, these roles in forward-thinking firms like Baker McKenzie and Hogan Lovells offer new and exciting career options, but also a real chance to make a difference and add value in a global legal sector.