Six reasons why your law firm's video marketing isn't working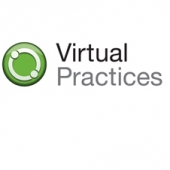 Smaller law firms can use video effectively to win new clients if you avoid these pitfalls
Video is the rising star of internet content. Cisco predicts that video will account for over 80% of all online consumer internet traffic in the next few years. Already, one in three of us in the UK view watch at least one online video a week – that's 20 million people!
This is good news if you are starting up a law firm as Hubspot's research shows that video delivers higher rates of engagement than text, and is more effective in grabbing and retaining people's attention. But success isn't a given. So, where do law firms and others go wrong when it comes to video marketing? Here are six reasons why your video isn't working as well as it could be:
It's a hard-sell promotional video
The biggest mistake is making your video all about you. It means that your video is likely to be a just sales pitch which no one wants to watch. As with any content, you need to identify your target audience and work out what they will be interested in watching. What do they want to know about? What questions, concerns and ambitions do they have? Show that you understand them and can help.
All your key messages are in one video
Don't try and cram everything into one long video. Remember that concentration spans are very limited and viewers are highly unlikely to watch all way through. Even if they did, they wouldn't remember all the messages. Focus on having a clear and concise message for each video; anything else is too complicated. If you have a lot to say, that's great as you can produce a series of videos for each area of your business. Or even for different stages of your sales funnel, such as an overall brand video for high-level awareness, and case studies for conversion.
It's just not very interesting
We're not saying that you have to go all out on the entertainment and fun factor here, as that may not be appropriate for your brand. But that doesn't mean your video has to be boring. Think about how your content can be engaging and connect on an emotional level with your viewer. Video is the perfect medium to tell the story of your firm or service so think about creating content with a beginning, middle and end that people will want to watch and share.
Nothing happens at the end
Include a next step at the end of the video that encourages the viewer to take action. If you don't have a call to action, the chances are that your viewer will do nothing at all and the opportunity to progress your relationship will be lost. Ask your viewers to sign up for a newsletter, email an enquiry or download an eGuide so you can learn more about what interests them.
It doesn't appear in searches
YouTube is the world's second largest search engine. Using keywords in your video title and description will help your video appear in relevant searches. When you are uploading your video hosting site to YouTube or Vimeo, make sure you complete all the metadata information. That way your video is more likely to be found online.
You don't know if it's working or not
If you create your video, publish it and forget about it, you will have no idea of how it is performing or how to improve it. Use video analytics to see how many people watched and for how long. Look at how people found your video and whether they clicked your call to action, so you can see how it is working with your other marketing activities. Measuring the impact, or even lack of it will give you insights to help refine your video strategy going forward.
Video marketing is important when starting up a law firm and easy to do – you can even use your phone. It's the perfect medium to communicate complex ideas while showing the human side of your practice. It helps you to connect with potential clients and build trust before meeting face to face. What's more, video marketing is set to play an increasingly important role in your overall marketing plan, working alongside other content to drive traffic to your website. It's vital to take the time to develop the right video strategy that will help generate new business for your growing firm.