New book reveal: The client magnet formula for lawyers by Michelle Peters, The Business Instructor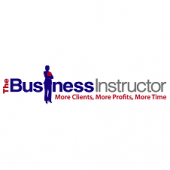 NEW BOOK REVEAL ....
THE CLIENT MAGNET FORMULA FOR LAWYERS
How To Attract and Convert More of your Ideal Clients
This practical, step-by-step book will show you:
Why your existing marketing may be pushing potential clients away, and what to do about it
How to use a Client Magnet to attract more clients who know why they want your services, so you don't have to 'sell' to them
How to have a 'Conversation That Converts' so that more clients say 'yes' to working with you
A 5 Step System for attracting and converting more clients that you can apply in your practice or firm and get results in the next 90 days.
Whether you're a lawyer with an established practice or have only recently set one up, this book is essential reading if you want to increase the quantity and quality of your clients in a way that's both ethical and which actually works.
**Limited Time Only** Click the button to claim your FREE DIGITAL copy (normally £9.99 on Amazon)