Managing your career in changing times: Part III by Totum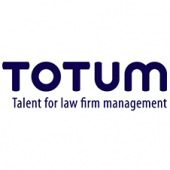 If you have been following this series so far, you will have hopefully picked up some useful tips on reviewing your career and making the most of your existing role. Having done this you may well feel that your route ahead is clearer and that you can work within your current firm to achieve your goals.
On the other hand, this may have clarified to you that your role as it stands cannot meet your career aspirations – and that it is time to seek a new challenge elsewhere. It might be that your firm just cannot offer you the career direction you wish to follow, or perhaps the ladder up is blocked in your current team set-up.
In this final piece, we examine the steps you should take to ensure you are in the best position to stand out from the crowd and meet your own personal objectives, when looking for your next role.
The employer perspective
When we talk to our clients about what they experience and seek when recruiting in this market, they typically mention the following:
They receive a lot of generalist CVs – ie, people who focus on BD, marketing, comms, events and PR across a number of different areas. It can be difficult to see the individuals who stand out if they are recruiting for a specific role.
Some of the CVs they receive are just not compelling. They may be well thought out, but they read like a job description, rather than what someone might have achieved in their roles. The personality does not come through.
They also receive a lot of the same CVs as well, which of course will happen when the market is smaller and more concentrated.
They see a lot of grammatical and spelling errors on CVs – if you can't write your own CV properly then you won't get a foot in the door!
Evidence of an internal promotion or job-title change at your current firm, rather than moving to a new firm to get a promotion, stands you in great stead against your peers.
Employers like to see engagement with social media. A common theme in conversations with our clients is the lack of an individual's profile on LinkedIn or other professional social media.
How to act
Taking the above into consideration, there are several steps that we would advise candidates to follow to secure a great new job:
Build the right platform for success. Use social media to create an online brand. Share updates on LinkedIn, follow relevant groups (you should find plenty of groups in specialist areas such as pitching/bids, account management, PR/communications, or for BD managers and directors), comment on interesting pieces that have caught your attention, share good stories about your firm or success pieces that you've been involved with. Don't post anything, anywhere, that you wouldn't want a prospective employer to see.
Link in with peers and counterparts, and build your network. You'll be amazed at how receptive people are at being contacted via LinkedIn if you work in the same industry. You'll also be impressed by how much you can learn. Not only will this present potential employers with a more impressive profile, but you may well make contacts that will help you in your job search.
Join industry groups, if you haven't already done so. Are you a member of PM Forum, PSMG, LSN, the Junior Chamber of Commerce or UKTI? Are there any others you can join? All of this will help you build your knowledge and network – which will also help lay the right foundations for getting that new job.
If you lack the skills to secure the job you want, and you can't get training within your existing firm, consider now whether it'll be worth sourcing some external training. PM Forum, PSMG and LSN run regular sessions tailored to different areas. Look at industry events, social media training, and diplomas (for example, CIM, CIPR, specialist bids/digital marketing qualifications) that might add value to your existing qualifications.
Talk to recruiters. Good ones should be able to support you with relevant advice, market insights and genuine help on roles/firms that would be a good fit for your next career move. Expect honesty, and a real willingness to support your personal goals.
Spend time on your CV, and then some more time besides. Effort here is never wasted. If you work across several areas, typical in a smaller firm, it can be hard to make this document stand out. But think about areas where you might have excelled, or projects that were particularly successful, and highlight these, explaining your achievements. If you take part in other activities and committees within your firm not related to your role (for example CSR, Family networks, LGBT, etc), highlight this too. Check your spelling and grammar, and then check again! Ask for help or guidance. Your recruiter should be able to offer you advice on this too.
Be confident, and don't undersell yourself, either in your CV or in any of those interviews that you secure. If you have followed this series, you should have confidence in the career decisions that you have made, and the steps you have taken to move forwards. Make this show.
Conclusion
We really hope this series has been helpful. Much of this is common sense, but we know from experience that many candidates don't make the most of the opportunities they have to stand out from the crowd and/or don't know where to start in driving their careers forward.
In the period of writing this series, the political landscape has shifted once more. We seem more likely now to be leaving the EU single market while in the US, President Trump brings with him change that will impact global markets.
The future is uncertain. But this makes it all the more imperative that you keep up to date with what's affecting your sector, clients, geographic remit and beyond. It is also important to take control where you can, so that you can seize opportunities that come from change as they arise. Developing your personal brand, building your network, and keeping your CV up-to-date are all ways that will positively impact your career, no matter how external forces may shift.