Leighton Taylor: An overview of the current professional services market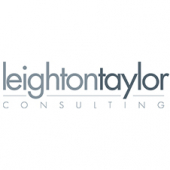 Having moved into the second quarter of 2017, we thought it would be useful to provide a brief overview of how we see the current market from a candidate perspective.
- Despite a small dip in activity (immediately after the Brexit vote) the uncertain political environment hasn't reduced activity in the market. In fact Q1 of 2017 has been one of the busiest for new vacancies and applicants that we can remember for some time.
- The competition for talent is still very evident, meaning that salaries have remained fairly consistent with the previous 2 years. Certain firms have also paid way above their salary bands to attract exceptional people.
- It is undoubtedly a very good time to be looking for a new role within the professional services sector. At most levels, it continues to be a "Candidate led market" with more vacancies than candidates across the different disciplines, meaning multiple firms competing over a small pool of applicants. Firms however remain cautious and need their new hires to tick more boxes meaning they will go back to square one if there are any doubts at all. Candidates must be performing at all stages of the recruitment process.
- Over the past few months firms have been more open to trying different methods to attract the best candidates. This has included looking at part-time options or flexible working patterns for those applicants who require it – approaches that are incredibly welcome.
- Counter offers are still common and fairly detrimental to both candidates and employers. Candidates who are counter-offered and remain where they are, are still very often looking again 6 months later because fundamentally nothing has really changed with their roles. • Following on from last year there is still a continued requirement for junior managers with a greater mix of planning and implementation as opposed to just the strategic side.
- The most frequent vacancies are business development and very often at Manager or Executive level. They generally have broad remits, including some marketing and communications. Pitches are still vitally important but the larger firms have continued to recruit specialist central teams to take away the amount of bids in their broader BD roles. Other disciplines such as digital, thought leadership and campaign management have grown in frequency.
- Senior level vacancies are incredibly competitive at the moment, with a number of good candidates at that level looking.
- The legal sector is the highest paid of the professional services sectors, followed by accountancy/management consultancies and then property/construction firms. Outside of legal, firms continue to put more emphasis on package so bonus potential can be higher to supplement lower base salaries.
- We have seen a small increase in firms looking outside of sector for candidates. 16% of our placements this year have been made with candidates from non-professional services backgrounds. This is encouraging but partnership experience is still definitely the much preferred choice and the majority of these positions were either quite junior (where clients have to be more open) or filled by candidates from similar types of environments – professional bodies, financial services firms etc. Previous industry or sector/practice knowledge is highly sought after as many firms want new recruits to add value immediately.