The Legal Copywriting Company: How to write legal web pages that land clients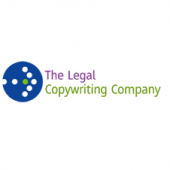 When writing a page for your law firm's website, you should do so with one goal in mind – to entice a potential client to pick up the phone and make an appointment with one of your fee-earners. Sounds easy right? Well, it certainly does not have to be as complicated as some SEO experts would have you believe. When drafting a particular web page you just need to follow one basic rule – "write with the reader of the page in mind at all times".
Different legal topics require different tones of voice
When drafting web pages for your legal website, you need to think about the person who will be reading the content and the type of writing style they will respond to. Although it is important for a website to have a cohesive and consistent tone, a page describing your law firm's expertise in banking law should be written in a very different tone to a page on divorce.
Take the time to picture the type of reader you want to attract. For example, if one of your firm's strategies for 2016 is to attract more high-net-worth divorce clients, then picture a housewife in Surrey. What does she read, what are her main concerns when facing a marriage break-up, what steps will she need to take to fund her legal costs, etc. Then address these concerns on the web page you are drafting. The same goes for commercial pages. Think of the average entrepreneur; whatever their age, they are likely to be energetic, optimistic and interested in how you can help them achieve the lofty goals they have set for themselves. Therefore, ensure your web page on business start-up advice is full of vitality and demonstrate that your fee-earners know what it takes to succeed.
What about keywords?
Keywords are definitely important, but they should never take precedence over the number one rule of writing for your intended audience. You will notice that this blog is full of words such as legal, law firm, web pages and website, all contained within the same sentence to satisfy the Googlebots; however, this page has been drafted primarily with you, dear reader, in mind.
Call to action
Every single page on your law firm's website should have not one but two calls to action. When I draft web pages for my clients I like to put the first call to action just below the opening paragraph, and another at the bottom of the page. Always include a phone number, email address and link to your contact page.
Long copy sells
There is plenty of evidence that long copy converts more than short copy. There are many reasons for this, the most basic being;
you can answer more reader objections with long copy;
You have more opportunity to showcase your firm's experience; and
if the content is interesting then people will want to keep reading
I think one of the reasons long copy received a bad rap in the past is writers used to write pages and pages of irrelevant content so as to stuff in as many keywords as possible. Thankfully, those days are well behind us (one would hope).
If you are going to write long copy, and for a web page this means anything over 500 words, then ensure the content engaging, informative and make an effort to connect with the reader. Do this and you can be assured they will want to keep reading.
The Legal Copywriting Company is regarded as one of the best legal copywriters in the UK. Founder and writer, Corinne McKenna, has a law degree plus fifteen years' experience in sales and marketing. Formed in 2014, The Legal Copywriting Company now writes articles, blogs, case studies and websites for a variety of law firms, corporations, and The Law Society.
To find out how we can help you create engaging copy that converts to billable clients, please call us on 01 767 600544 or email us at corinne@thelegalcopywritingcompany.co.uk.