Briefing supplement: Bridging the value gap
Briefing supplement: Bridging the value gap

Do I know you?
Briefing investigates how well top 100 law firms' understanding of in-house business priorities match what GCs claim to have top of mind - covering cost predictability, fees, collaboration, quality, and more.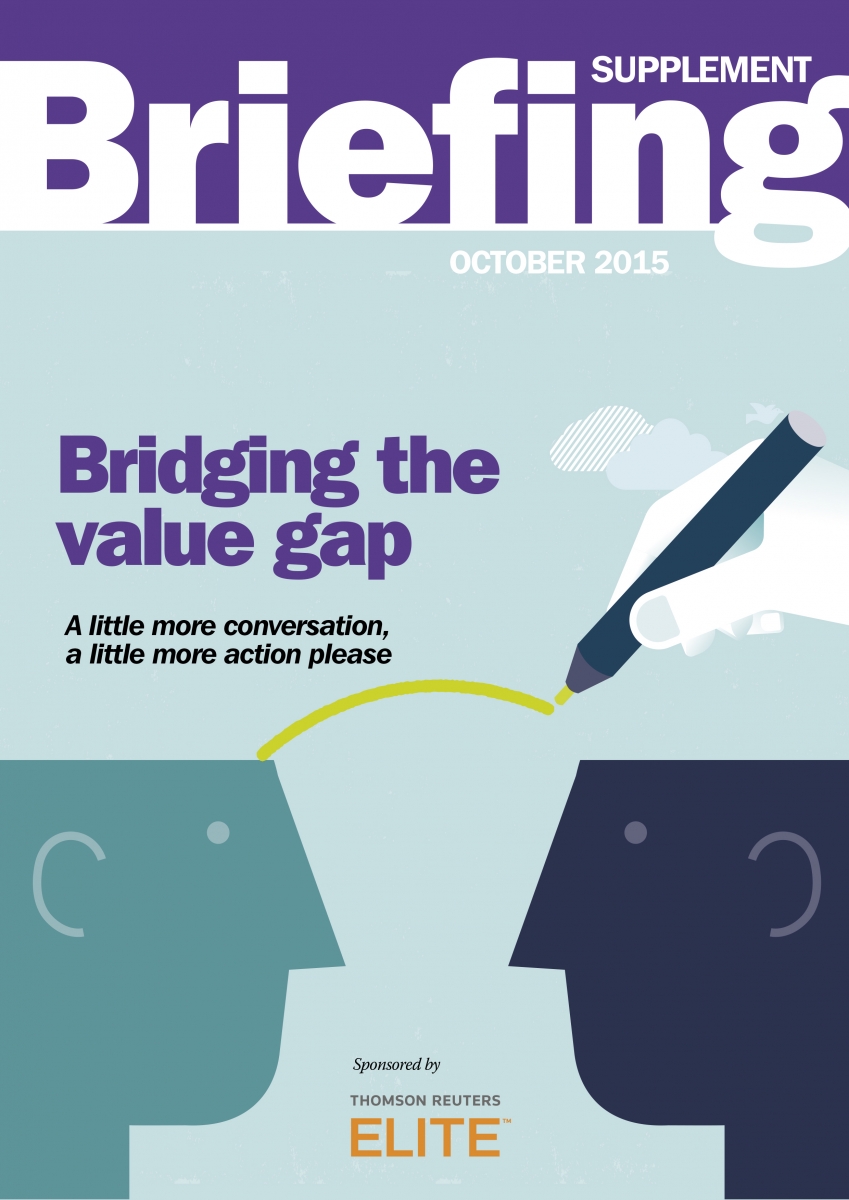 What did we find?
GCs are not confident that law firms understand their priorities, challenges and objectives "really well" − and law firms agree this is likley to be the case. That's clearly a problem in itself. However, firms may also be surprised quite how much opinions differ about what is most important when deciding how work gets resourced and reviewed. For example, in-house leaders are much less in agreement than their firms seem to think that achieving cost certainty is the most important business goal. And although the ultimate cost of work, of course, ranks highly among GC priorities, law firms seem to be dramatically undervaluing the role "quality" plays in client buying decisions. It's concerning that even the largest firms don't realise how much they're potentially losing work owing to a question mark hovering over quality. Do they even know - with confidence - what it means to clients? Moreover, by failing to communicate better about managament information and delivery expectations, both sides of the relationship may be missing out on a lot of money.
The report combines the research findings, views from both GCs and firm operational leaders about the 'value gap', and insight on the issue from our sponsor Thomson Reuters Elite.
Findings include:
74% of GCs say their business has reduced, or ceased, sending work to a firm because of an issue with 'quality'
But only 46% of firms think they have lost business owing to a quality problem
22% of in-house leaders say they never capture time to create management information that helps them to understand total work cost
28% of firms say they make no effort to help clients (and themselves) understand total cost per project by accounting for in-house work completed alongside their own