Wilson Allen and ObjectiveManager form services partnership to bring alignment to client life cycle strategy and execution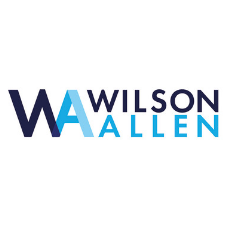 Wilson Allen, a leading provider of software and services that help professional services organizations improve business performance, and ObjectiveManager, developer of goal-setting software that transforms how firms approach growth strategies, have entered into a services agreement. Wilson Allen is helping firms integrate ObjectiveManager software within their broad application ecosystem. By integrating data points across the client life cycle into ObjectiveManager, firms can execute more effectively on operational tactics that support business goals and better measure the contributions of each person.
"Firms are bringing greater rigor to their strategic planning and are placing a higher emphasis on execution excellence across the entire client-matter life cycle. As such, ObjectiveManager is increasingly becoming the platform of choice for business planning and performance management," says Norm Mullock, VP of strategy for Wilson Allen. "By integrating data and aligning workflows across the solution landscape, Wilson Allen can help firms use ObjectiveManager to gain greater clarity around progress towards business goals, particularly in the client development phase, which is becoming of increasing focus."
For firms to execute upon strategic objectives, Wilson Allen believes firms must operate with greater precision at each phase of client engagement. This precision includes setting goals informed by ObjectiveManager, making better use of data and software to operate more profitably, and then using intelligence to execute more effectively. To close the loop, firms need to collect client feedback to ensure the firm is meeting client expectations. Based on the insights resulting from this effort, firms can implement programs and initiatives to maximize the value they deliver to improve client relationships and drive growth.
Ray Oldfield, CEO and founder of ObjectiveManager, agrees with this approach. "At ObjectiveManager, our focus is on helping our customers continue to push themselves and get people aligned and engaged in strategic planning. That's the real goal for performance management – identifying what everybody in the firm can do to achieve more every day to really deepen and add value to client relationships," he explains. "With Wilson Allen, we know we are working with a partner that has a similar mindset. Plus, its deep ties in the professional services sector makes it the right partner for us as we seek to expand our presence in North America."