Tikit Back from Las Vegas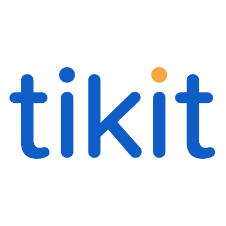 Tikit, one of the leading providers of software solutions and services to the legal and accountancy sectors worldwide, has returned from Las Vegas, having experienced significant interest and success at ILTA 2010. The event also proved to be an excellent opportunity to engage with some of the world's leading law firms on the latest developments for the sector in North America.
Six representatives from Tikit flew to Las Vegas to showcase some of the Tikit developed applications that have proved very popular so far in Europe. David Lumsden, CEO of Tikit commented, "Up until now, the name Tikit in the US, has become synonymous with the successful eMarketing Solution that is tightly integrated with the LexisNexis InterAction CRM platform. One of our key objectives at ILTA this year was to increase awareness of some of our other products that have proven to be very popular in Europe. We are very pleased that the Tikit eMarketing Suite has helped so many clients and we hope that the applications we have developed for iManage WorkSite and Microsoft Office will provide clients with similar improvement and efficiencies. The initial reaction from major US law firms has been very encouraging".
Miles McGoun, Head of Sales – North America, for Tikit also commented "ILTA 2010 has been a resounding success for us. From the responses we received to the pre-event campaign we had sent out, we had anticipated that we would be kept busy over the three days, however, demand way exceeded our initial expectations and we had a constant flow of people visiting our stand, including those who had pre-booked demonstrations. We believe this to be one of our most successful events in many years"
Post event analysis shows that the clear winner in terms of interest at the event was FileNote. FileNote is one of Tikit's most recent products and has been met with enormous enthusiasm in Europe. FileNote extends iManage Worksite to provide an electronic version of the paper file note and integration with other matter based web interfaces.
This was closely followed with Tikit DocAttach which also created a great deal of interest. DocAttach is an application for firms with both WorkSite iManage and InterAction CRM who require a method of linking NRL documents to InterAction contacts. The applications that form the Tikit House Style Manager; ReStyler, Printer Control Centre, and Email Signature Manager also proved popular.
Visitors to the Tikit stand also had the opportunity to see a preview of the new up and coming version of the eMarketing Suite. Some of the new features due for release as part of v4.7 include an enhanced HTML editor, template library and litmus testing.
In conclusion the event proved to be an excellent showcase for Tikit's extensive portfolio of software and services for the US market as part of the Groups expansion in North America.