Tikit announces new Total Care Programme for InterAction CRM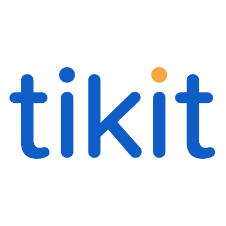 Tikit, the leading European provider of services and software solutions to the legal and accountancy sectors, have today launched a new programme aimed at removing the administrative aspects of managing a CRM system from Business Development, allowing them to focus on the core activity that gives a firm it's competitive advantage.
Tikit is pleased to announce the Tikit Total Care Program for the LexisNexis InterAction CRM platform. This programme has been introduced to support Business Development departments by taking responsibility for the critical success factors of InterAction thus ensuring that the firm continues to benefit from its investment in CRM.
Davenport Lyons, a leading business law firm, is one of the first firms to sign up to the Tikit Total Care Programme. Dawn McEwen, Business Development Director at the West End based firm commented "One of the key drivers for implementing InterAction at our firm was to increase cross-selling opportunities and to support and streamline our business development processes. Tikit's Total Care Programme is perfect for us because it allows us to focus on the business benefits provided by InterAction without the full cost and effort of having to manage the administrative processes ourselves".
The Total Care Programme is a full service offering built around the concepts of the 3C's (Capability, Culture and Content) to support firms in their on-going use of InterAction CRM. Key to the Programme is an annual review and strategy document that aims to accurately judge the usage of InterAction within the firm and allow a formal strategy for its development over the year to be agreed. Firms can tailor the on-going elements of the Programme from a range of available services (for example Data Steward support, monitoring of operational processes and execution of marketing mailings).
Simon Elven, Head of CRM Services commented "We designed the Tikit Total Care Programme to support firms in their continued use of InterAction. A lot of effort is typically expended in the initial implementation of InterAction but if the firm is to continue to benefit from its investment, the system needs to be properly maintained, and business processes regularly reviewed. We have found in many cases that this responsibility falls into the lap of the business development function and with the pressure of having to respond to the emerging needs of the firm, maintenance of InterAction can fall by the wayside. Through this programme, firms will be able to delegate certain elements of this to Tikit, allowing our experienced professionals to take on this responsibility".