Peppermint Technology secure strategic funding from Accel-KKR and Scottish Equity Partners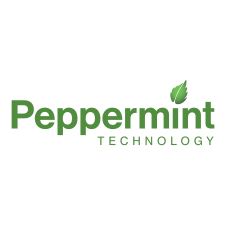 Peppermint Technology, a leading UK legal cloud software provider, today announced that it has secured over £7 million of strategic investment from Accel-KKR, a leading Silicon Valley technology-focused investment firm and existing investors Scottish Equity Partners (SEP). The funding will support management's plan to accelerate growth, further develop their Legal SaaS platform and scale resources to solidify the company's market leading position in the legal IT sector.
Peppermint Technology provides the full suite of legal applications, built on Microsoft Dynamics and delivered as a Software as a Service (SaaS). The software combines the functionality of many disparate systems that legal organisations already use in their practice. The integrated modules ensure that firms run as efficiently as possible, with one source of information.
"This is a very exciting time for Peppermint. The backing of both Accel-KKR and SEP reinforces that our innovative approach to transforming legal services through technology fundamentally sets us apart in the industry." said Gary Young, CEO of Peppermint Technology. "When I joined the Company in early 2018, I recognised a real opportunity to make a difference in the legal sector. With this investment, we will continue to enhance our product offering and accelerate our go-to-market strategy, whilst focusing on the delivery of a great experience to our customers."
"Since we first began conversations with Peppermint, we have been impressed with the sophistication and focus of the management team and their mission to leverage technology to make their customers lives easier and more efficient," said Samantha Shows, Managing Director at Accel-KKR. "We are excited to back this customer-centric business as they continue building their momentum in the market."
David Sneddon, Partner at SEP said "As the only true full-service cloud based legal software provider in the UK, combined with Microsoft's recent endorsement, the growth opportunity for Peppermint remains strong. Our further investment, alongside that from Accel-KKR, will enable the company to scale in response to increasing market demand for its award winning, innovative legal software."