New professional benchmark for software vendors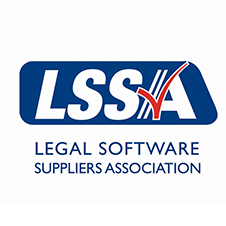 Legal Software Suppliers Association (LSSA) implements new Code of Conduct
The LSSA has recently introduced an enhanced code of conduct which all member companies have agreed to adhere to. This code of conduct is a commitment to law firms from LSSA member companies of the high standard of professional excellence they can expect to receive. The code is backed by the Association's disciplinary procedure. This new benchmark will give law firms confidence that LSSA members will operate to high professional and ethical standards.
LSSA Chair Julian Bryan comments: "The LSSA code of conduct ensures that LSSA members act as 'good and upstanding' suppliers to the legal services market. The code gives law firms the confidence that if they use the services of an LSSA member company they will be treated ethically and with the utmost professionalism."
Tackling an industry issue head-on, one of the key tenets of the code is that LSSA members must recognise the right of customers to move between software systems and facilitate such moves with provision of customers' data in a reasonable timescale and at reasonable cost. This is covered by a data transfer white paper shortly to be released.
In another move, the LSSA which has been established for 22 years, has now formalised its legal status into a company limited by guarantee.
The full code of conduct is shown below and can be seen on the LSSA website here.