The Legal Copywriting Company is expanding!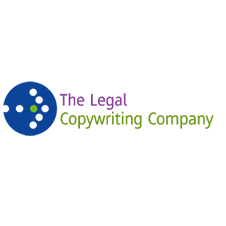 Since launching in January 2014, The Legal Copywriting Company has enjoyed rapid growth. We are now expanding so we can continue to provide the legal profession with both digital and hard copy content designed to increase client traffic and billings.
In order to accommodate the influx of new work we are delighted to welcome Esther Kim to our team. Esther is currently completing her legal education and has worked as an English tutor for many years. Her copy is sharp, snappy, well-researched and always delivered on time and on budget.
We have also revamped our website. You can now:
See examples of work on our easy to navigate portfolio page
Sign up to our monthly newsletter and be sent free legal copywriting news and tips
Follow us on social media to receive our Monday morning blog idea inspirations and other helpful suggestions on how to improve your client communications
"Legal professionals are now embracing the concept of creating interesting, easily digestible legal blogs for their existing and prospective clients. This is in order to gain not just useful information, but to allow the general public to engage with law firms in a totally different way", says Corinne McKenna, founder and co-director of The Legal Copywriting Company. "Website content is now seen as a valuable tool, to not only demonstrate a law firm's expertise, but to then convince a site visitor that they need to pick up the phone and instruct the firm to solve their legal problems".
To find out more about how The Legal Copywriting Company can use clear, concise, creative content to attract more clients to your website and convince them to pick up the phone and call your office, visit us or phone us on 01767 600 544.
The Legal Copywriting Company are a LSN networkpartner, find out more about what they do by visiting their networkpartner page.