Legal BI vendor Iridium Technology appoints Rod Wittenberg as vice president of sales, North America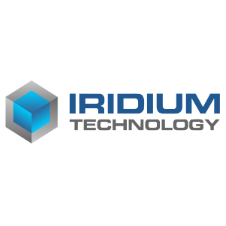 Iridium Technology LLC, a global provider of BI Solutions for law firms, is proud to announce the appointment of Rod Wittenberg as Vice President of Sales, North America where he will lead Iridium's direct and channel sales efforts. Rod is responsible for developing Iridium's sales strategies to accelerate revenue growth as well as align company resources to deliver business and technology solutions that enable client success. Previously, he served as the Senior Director of Sales, LexisNexis IP.
"We are incredibly excited to have Rod join the Iridium team," states Tom Jones, CEO/President of Iridium Technology. "Rod has a deep understanding of the business of law. He has spent the last twenty-five years focused on helping legal and professional services firms improve their profitability and processes. Rod is a consummate professional, and we are proud to have him represent Iridium in the marketplace. Welcome to the team Rod!"
Rod joined LexisNexis in law school and has more than twenty-five years of sales experience in the legal technology market. He is passionate about his clients' success, especially as it relates to enabling technology that powers the business of law. Before joining Iridium, he led the sales and go-to-market strategy for various business units at Reed Tech and LexisNexis where he played an integral role in building the commercial sales organization. He conducted multiple product launches and scaled the organization from 0 to 30+ professionals in 7 years. Over his many years at LexisNexis, Rod developed relationships with professionals across all business functions in legal organizations around the globe.
"Iridium has a great entrepreneurial spirit and a strong commitment to customer success. They have been achieving 50%+ revenue growth year-over-year for the past five years," states Wittenberg. "I am excited to join an organization that is experiencing exceptional growth and is recognized as a market leader in BI for law firms. I look forward to combining my sales execution skills with the Iridium BI product capabilities to support the firm's continuing growth."