LEAP reaches 10,000 UK users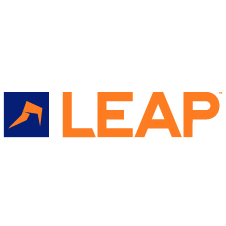 LEAP is celebrating 10,000 UK users of its cloud-based practice management solution. Since the first law firm signed up to the software in November 2014 more than 1,700 law firms have adopted it and benefitted from LEAP's innovative features, efficiency tools and world class customer service.
Since January 2017 user numbers of LEAP have doubled and this rapid growth has been largely attributed to the versatility of the software and the efficiency it brings the end-user. Fee-earners are able to access a comprehensive library of up-to-date and highly automated legal forms and precedents, can manage and access their matters from anywhere, from any device, and can time record and manage their billing and client accounting with ease and accuracy.
Peter Baverstock, CEO of LEAP UK, commented "It is fantastic to see each month our user numbers growing. I believe what makes LEAP so attractive is not only our ongoing commitment to research, innovation and development, but the value that LEAP represents to both existing and prospective clients. Software excellence is what our client base have come to expect and it is our enhancements to both product and service that helps to grow their practices. Since January 2017 nearly a fifth of the new licences issued were additional licences to existing clients looking to scale-up their law firm which is unbelievable."
"Our statistics show lawyers using their mobile device to help manage matters has more than doubled, and over 100,000 legal documents were shared in June - via LEAP's integration with the secure document sharing system LawConnect compared to 30,000 in 2017. This proves that our focused development is making a difference to those most important to us, our clients."
LEAP's executive chairman Richard Hugo-Hamman added "When we first came to the UK we were already well established in Australia with an outstanding product. It was important that our entry strategy to the UK market was right. Four and a half years on, I could not have dreamed that today there would be ten thousand lawyers across the UK using LEAP. I am incredibly pleased with the impact that LEAP is having, clearly there is a requirement in the market for the software and we look forward to helping many more small to mid-sized law firms for many years to come."