Gardner Leader LLP choose TikitTFB Partner for Windows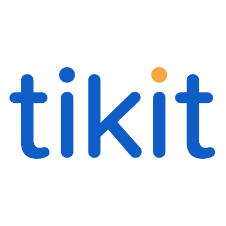 TikitTFB is pleased to announce that leading law firm Gardner Leader LLP is the latest firm to have made a major investment in TikitTFB's Partner for Windows practice and case management system, due to go live in the spring of 2012.
As a highly skilled full-service legal practice, Gardner Leader take pride in building long term relationships with clients so that they understand their requirements and provide the right level of service and support. Having the right internal systems in place is a key element in enabling this.
TikitTFB Partner for Windows provides a very sophisticated, yet easy-to-use financial accounting system called Accounting Partner. Structured around a single database to eliminate duplication, Accounting Partner has everything a law firm requires in order to maintain effective financial, time and matter management control.
In addition, Partner for Windows is a functionally rich, powerful, yet simple to use document and matter management tool that can be implemented practice-wide, no matter what the legal discipline using familiar Microsoft applications.
Derek Rodgers, Managing Partner of Gardner Leader commented "After researching into various products we decided to go with Partner for Windows due to its market leading functionality and ease of use. Not only will this move contribute to further improve our firm's efficiency and service to clients but after having just undergone a re-brand, we feel the new IT system will complement our aspirations to build a competitive edge".
"We are delighted that Gardner Leader have chosen Partner for Windows as their practice management solution," commented Richard Higgs, Sales Director, TikitTFB. "At what is a very challenging time for firms across the sector, we believe we offer a flexible, efficient and cost effective solution that in turn offers competitive advantage."