Five reasons why your firm needs great website content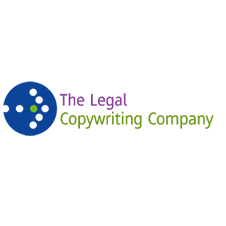 "We don't need a website, all our work comes from word of mouth." "We already have more clients than we can comfortably manage". "A website would be nice to have, but I do not have time to organise it." "Who would write the content?"
These are common, compelling reasons why many barristers, sole practitioners, and small and medium size firms either do not have a website or have one that is basic at best and amateurish at worst. However, a great website is a 24/7 shop window that can showcase your firm's expertise, people and specialist knowledge.
Here are five reasons why it is worth investing in a great website with regularly updated, authoritative content.
1. The internet is the first place potential new clients will look for a lawyer.
The recent recession has forced many barristers and solicitors face the reality that during hard times you have to be prepared to market your business and attract new clients. The internet is now the first port of call when someone is looking for a professional service. Even if a particular solicitor or firm has been recommended to them people will often Google the name to find out further information.
If you have no website or your website is poorly written with little information potential clients may decide to keep researching and choose another firm.
2. Strong content can demonstrate your knowledge of specialist practice areas.
Regular news or blog pages can demonstrate your firm's expertise in certain practice areas. They can be tailored to suit the style of the reader; formal for banking and securities law, more casual for rural property and construction. Blogs are an excellent way to add value for your existing clients by keeping them up to date with changes in legislation, developments in case law, and industry trends.
3. Relevant, updated content will improve your SEO (search engine optimisation).
If I type the words "property, lawyer, Christchurch, New Zealand" into Google it returns 117,000 results. Research shows most people only look at the top five or so results and very few people continue past the first page. Does your firm show up on the first page of results?
One of the best ways to boost your SEO is to create a well written website and update it regularly with relevant, authoritative content. Think about it, Google has an obligation to its customers to produce the most relevant results pertaining to their particular search.
First class content will generate back links to your site and help boost your firm's search ranking.
4. It helps make people "like" you.
The number one rule of sales is people buy products and services from people they like.
Now let's be honest, the reputation of the law profession can rival that of car salesman and politicians when it comes too perceived honestly and likability. Just look at some of the jokes:
"Yesterday it was so cold I saw a lawyer with his hands in his own pockets!"
A well written "About" page can humanise your firm and its authors. The right combination of authoritative and friendliness in a blog can make your business more accessible thereby attracting new clients.
5. It boosts your credibility.
A well-written, well-designed website shows your existing and potential clients that you are a professional organisation that maintains high standards. Remember, your website is your 24/7 shop window so you want it to create the right impression of your firm. Strong, sharp, snappy content is the first step in ensuring that visitors to your website immediately form a great first impression of your business.