Enable to present and discuss PitchPerfect and RevenueManager at legal technology event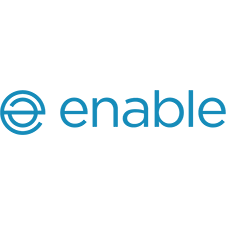 We are excited to announce that we will be attending and sponsoring The British Legal Technology Forum 2020 at the Old Billingsgate, London on Tuesday 10th March 2020.
Tony Barrett, Enable's Business Development Executive will be on hand to present and discuss PitchPerfect and RevenueManager, our two innovative legal focused solutions.
PitchPerfect automates the creation of high quality, branded and consistent pitch documents, allowing more time for you to focus on tailoring the pitch content to meet the specific requirements of the prospective client.
Our time capture compliance software RevenueManager, provides a simple and effective solution to support fee earners comply with the firm's time recording policy. RevenueManager should pay for itself within the first year – and many times over in subsequent years.
This highly anticipated event is Europe's largest legal IT conference and exhibition and will be focusing on the reinvention of business law, law firm innovation, design thinking, service delivery challenges, machine learner and cyber-security.
The Forum is set to bring together an estimated 1200 of the most respected industry professionals and sector leaders to discuss and explore how advanced technologies could drive the legal industry forward towards a smarter future.
If you are attending the 'British Legal Technology Forum 2020', come and find us at D26 - located right next to the Future Tech stage and the Gin bar! - Where we'll be demonstrating both, PitchPerfect and RevenueManager.
What Our Clients Say
"The result with PitchPerfect has been truly transformational. We believe that it will become a major player, if not 'the player', in this space."
Event Details
Event: British Legal Technology Forum 2020
Date: 10th March 2020
Time: 08:15 – 17:00
Venue: Old Billingsgate, London
Address: 16 Lower Thames St, London, EC3R 6DX
Nearest Tube: Monument / London Bridge / Tower Hill