Enable announce newly appointed Anthony Barrett to head up sales in the UK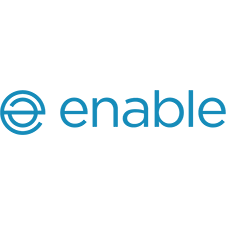 Enable are very pleased to announce that we have appointed Anthony Barrett to head up their sales in the UK. With over 12 years of Legal IT sales experience, Anthony brings with him a strong skill-set and an excellent reputation for client relationship building and high performance.
Anthony will play a key role in meeting the company's strong growth goals as well as helping to build on the company's excellent reputation.
David Lumsden, Enable's CEO said
"Tony's track record, experience, and contacts in the profession are of the highest calibre and we are delighted to have him on board. He brings with him incredibly strong knowledge and experience which will be vital as we continue our ambitious plans to grow and develop innovative solutions for our clients."
Anthony added "I have worked with some of the best global IT suppliers over the years and am excited to be joining Enable. Over the years I've been privileged to work with many legal industry leaders as my solutions have supported their firm's pursuit of excellence. Enable has quickly established itself as an international market leader with PitchPerfect and I am confident will go on to be a global provider of must have legal solutions. I'm anticipating great opportunities that lie ahead for us and our clients."