eMarketing functions now from a single interface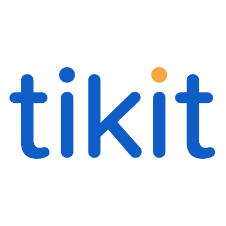 The new 'one touch' feature allows users to create their content, select the recipients, set up the processes for recipients to respond and track the success of the mailing - all from the new eMerge client.
Users can now also perform comprehensive cross campaign analysis and determine the success of their eMarketing efforts across multiple campaigns. Email volumes, open and clickthrough rates can be analysed and compared for any combination of email broadcasts, broken down by message, company, category, and also by InterAction Contact Types and folders.
Tikit's Mark Garnish, Business Development Director, says the focus with the new release has been to reduce the time involved in developing, launching, managing and tracking eMarketing campaigns.
"Tikit eMarketing is extremely popular and we are committed to continuing to invest in evolving the software, taking heed of the many positive customer suggestions for improvements, as well as dealing with fixes and routine maintenance issues," Mark Garnish says.
"The balance we want to strike is between functionality and simplicity. We need to enhance the breadth and depth of features, but at the same time we want to make the software even faster to learn and easier and faster to operate. This latest release is a big contribution towards achieving that balance."
The Tikit eMarketing roadmap highlights the exciting new functionality that will be available to customers in early 2010. This includes social networking integration with eMerge including Twitter, LinkedIn and Facebook, electronic payment system integration with PayPal and an improved, new web based eMerge template editor - all providing technological innovation yet maintaining efficiency for users.
This new Tikit eMarketing release will be showcased at the Legal Marketing Association Conference, March 10-12 – Colorado.